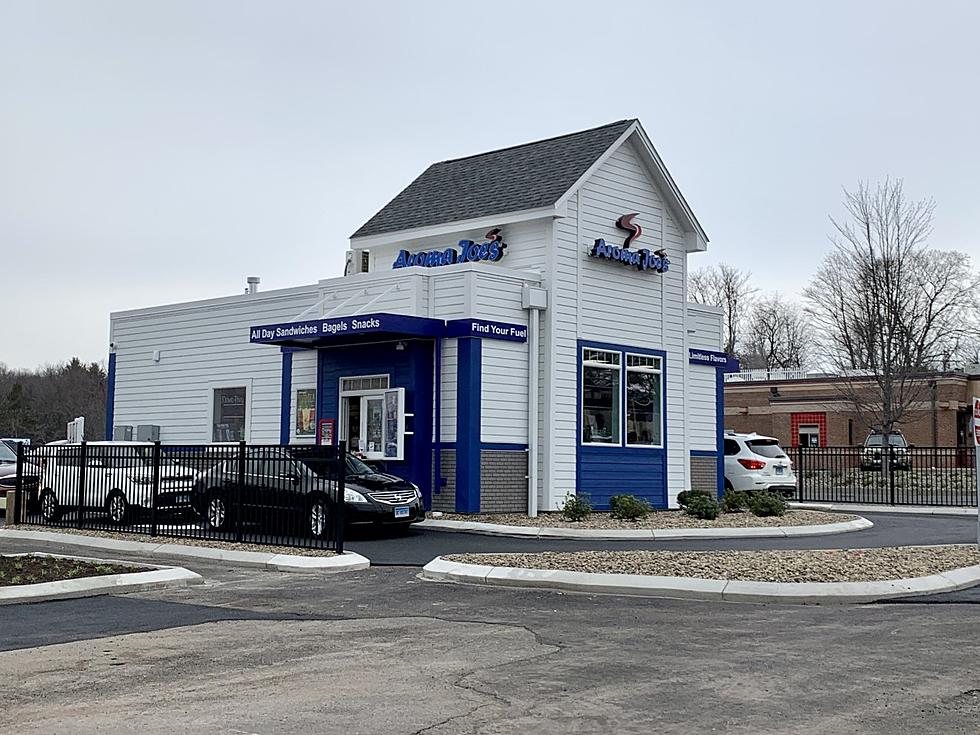 Wake Up Wolcott Street, Aroma Joe's is Ready For Waterbury
Photo by Large "Big Fan" Dave
I've been waiting for this moment for years, for the moment that all of my old friends and neighbors in Waterbury can finally try what I've been telling them about for a long time - Aroma Joe's.
I love their coffee, and their superior breakfast sandwiches. The second Aroma Joe's in Connecticut is opening up for business Monday, March 27, 2023 at 670 Wolcott Street in Waterbury. Congratulations to the owner of the Waterbury and Bristol Aroma Joe's, Mark MacGregor, who announced the Grand Opening last night on the Waterbury Talks Facebook Group. I met Mark and his wife Cynthia at the Bristol location in April last year, and they let me know then that the Waterbury Aroma Joe's was in the works. Almost a year later, it's time.
Time to unleash Torani flavor infusions on Town Plot. Introduce the bacon, gouda, and cage-free egg Tuscan roll to Bunker Hill. Say hi to the veggie, goat cheese, egg white on a sprouted flatbread East Mountain.
I'm so happy. Bristol is nice, but Waterbury is home. The Waterbury Aroma Joe's is located in the former Savings Bank of Danbury building in Mattatuck Plaza. It's near Popeye's, Big Lots, Red, White & Blue Thrift Store, and Harbor Freight. The closest competitor is in the Mobil at the corner of Lakewood Road and Wolcott Street, most of the others nearby are national fast food places. We've been buying pounds of the Aroma Joe's Original Roast beans, and love the taste, it's a bit stronger than Dunkin' and not as acidic as Starbucks.
Aroma Joe's - Waterbury will be open daily from 5AM to 9PM.
Greater-Danbury's Tasty Taco Trail Takes a Backseat to No Other Path
We don't need the folks from Visit CT to make a trip out here to tell you that these are some of the best tacos around. This taco trail may leave you dizzy from it's organization but you'll be even more overwhelmed by the flavors you'll experience along the way. This is the Greater-Danbury CT Taco Trail
Off the Beaten Path Restaurants
Connecticut Towns Would Make Great Names For Your New Pet
If you just got a new pet, and you're searching for the perfect name, consider a Connecticut town, we have some that are perfect for a dog, cat, bunny, or even a reptile.