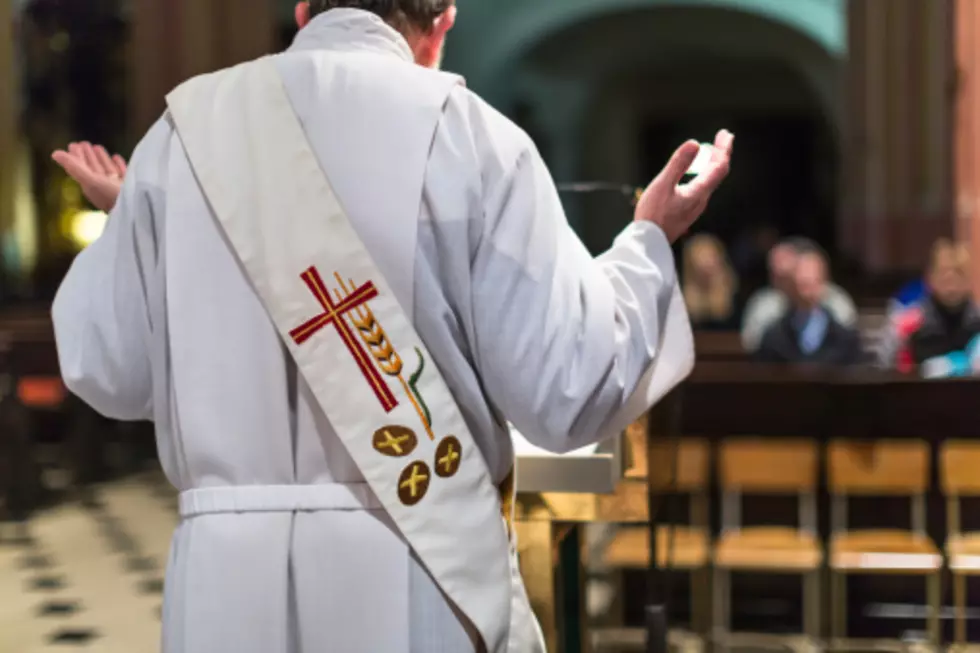 UPDATE: Former Danbury Priest's Alleged Sexual Assault Case Continued
Getty Images
Friday could have been the beginning of the end for Rev. Jaime Marin-Cardona. Instead, the former Danbury priest accused of sexual assault hangs onto a thread barely visible to the naked eye, News Times reports. 
Enter your number to get our free mobile app
Back on January 6, Marin-Cardona was arraigned in court on charges that include three counts of 4th-degree sexual assault and three counts of risk of injury to a child. Consequently, he was put in Bridgeport Correctional Center on a $500,000 bond, According to The Norwalk Hour.
On Friday (January 31), he made said $500,000 bond after choosing to forego his morning plea hearing, according to Deputy Assistant State's Attorney Mary-Caitlin Harding. Robert Golger, his defense lawyer, was granted a continuance of Marin-Cardona's case to February 19 by Judge Robert D'Andrea, News Times reports.
In the meantime, Marin-Cardona is free from jail (for now) on the stipulations of wearing a tracking device and refraining from any contact with his accusers. However, it's hard to say the continuance will have any impact on the case itself.