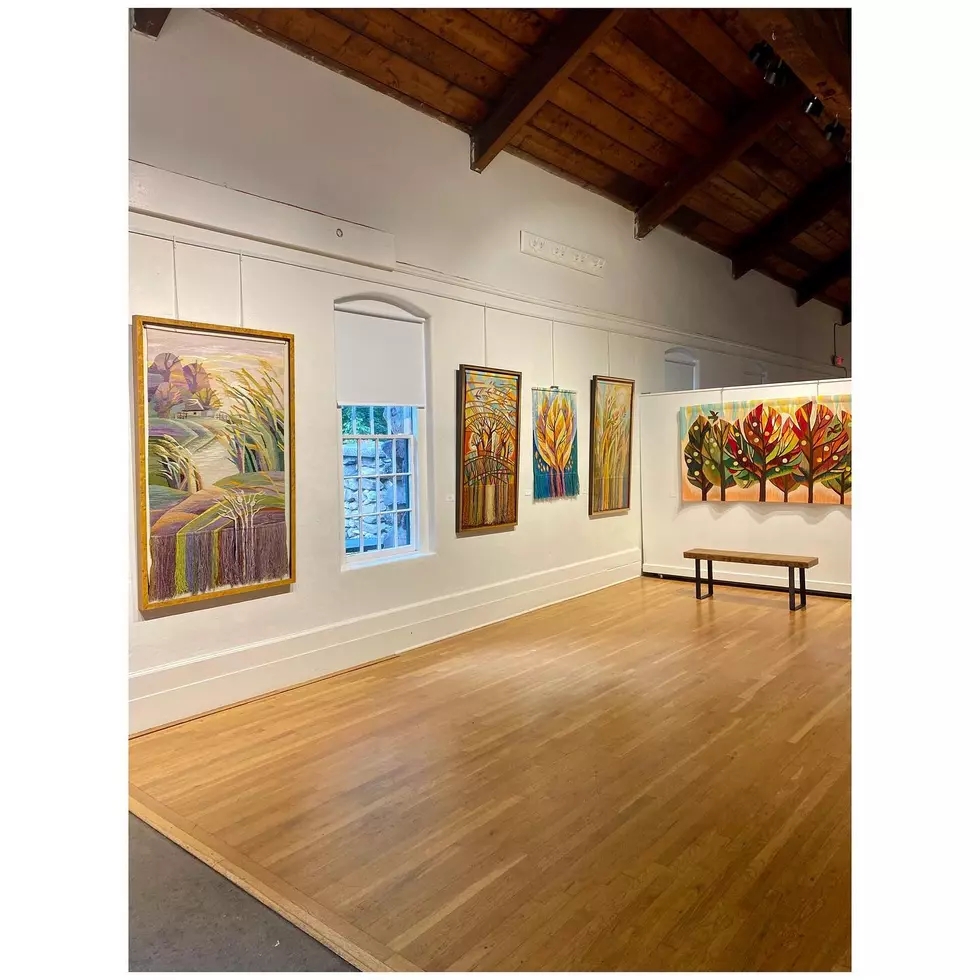 Ukrainian Artist Has First U.S. Exhibit in New Canaan
Facebook/Carriage Barn Arts Center
Overall, we as Americans have it pretty easy in this country. No political speeches one way or the other from me here. I think we can all agree that living in a war-torn country would not be fun in any way, shape, or form.
The War in Ukraine perpetrated by the Russians has devastated the entire country and refugees have poured from their borders to other countries all over the world. Every man, woman, and child in that section of the world has been deeply affected with whole families losing everything they own and in some cases everyone they know.
Olha Pilyhina is a Ukrainian artist, and like everyone in Ukraine, her life was turned upside down. According to the Carriage Barn Arts Center website, Olha is unable to teach or even make art. She has even hidden her artwork in several locations to help try and prevent damage from the invasion of Russia. She is no longer able to display her artwork in her home country, let alone sell them, but those restrictions are not a concern here in the United States. Pilyhina specializes in incredible tapestries with traditional Ukrainian weaving and symbolism.
Carriage Barn Arts Center is located at 681 South Avenue in New Canaan, CT, and is operated by the New Canaan Society for the Arts, Inc. The NCSA was founded in 1895, but vanished for about 80 years, and then resurfaced in 1977 when a group of New Canaan residents came together and restored a 100-year-old building on the grounds of the former Waveny Estate.
Seems to me like the perfect place for Olha Pilyhina to make her United States gallery debut. Carriage Barn Arts Center is currently displaying her works from now until July 30th and all works on display are for sale. All the pics in this article are of her work and you can also take a look on Instagram.
Ukrainian Artist Holds First U.S. Exhibit At The Carriage Arts Center In New Canaan
6 'Under the Radar' Restaurants in Connecticut You Must Try
Your Guide to Greater Danbury Farmers Markets for 2022
A look at 10 Farmers Markets in the Greater Danbury area.