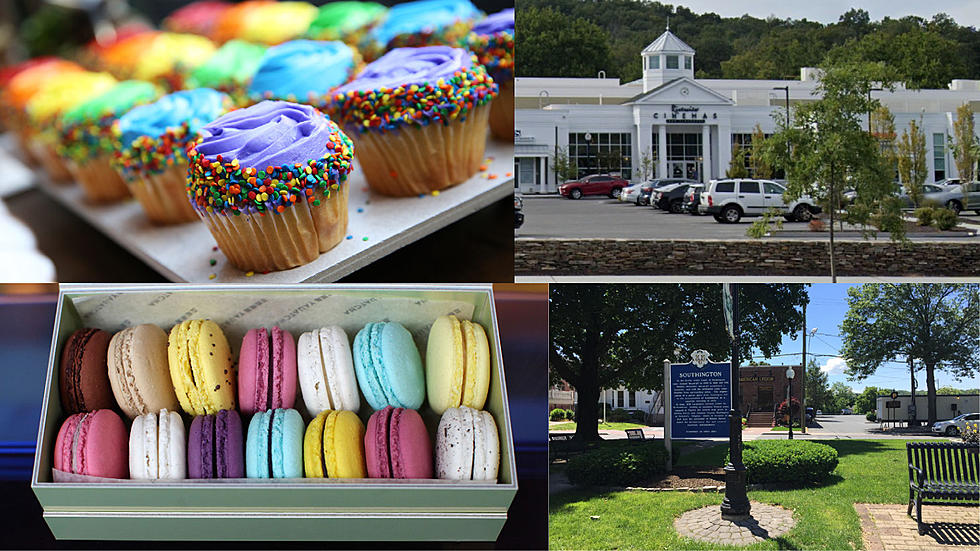 Two of Watertown's Best Bakeries Expand to Second Connecticut Location
Getty Images/Google/Large "Queen St" Dave
When Mrs. Large and I need sweets, we typically head to Watertown. Watertown is stacked with businesses that cater to your sweet tooth.
If we want ice cream, I can pick up Arethusa Farm, or Big Dipper at Labonne's, or, old venerable, Carvel. If we want cookies and cupcakes, there are two places that we truly love - Hardcore Sweet Bakery, at 76 Westbury Park Road and Itty Bitty Cookie Company at 659 Main Street.
I love when small businesses succeed and expand and there's good news coming from both Hardcore Sweet and Itty Bitty Cookie. First, I just spoke with my good friend Jeremy Braddock. Jeremy and his wife Nicole own Hardcore Sweet Bakery and he told me that Hardcore Sweet is on the cusp of opening up a second location in Southington.
The new Hardcore Sweet Bakery - Southington is being built right now and will be opening soon, hopefully in a few weeks. Opening up depends on infrastructure improvements, and permits, etc., so the timeline is still kind of fluid. Jeremy hopes to have the Southington location open in early October.
Hardcore Sweet Southington is opening in a hot location too - the 1 Factory Square Building on Center Street. The old factory building already houses Witchdoctor Brewing, GameCraft Arcade, Montana Nights Axe Throwing, Perkatory Coffee Roasters, and Rosie's Royal Chocolates. Get ready Southington, Jeremy and Nicole are master confectioners, and you'll soon be needing to up your Metformin, just like me.
Watertown's Itty Bitty Cookie Company is also expanding with a second location. They announced on their social media that a second Itty Bitty Cookie location is going to be opening up soon in the Riverview Cinemas 8 on Main Street South in Southbury. We recently stopped into the Watertown Farmer's Market on Cutler St and bought a nice variety of their delicious cookies. Highly recommended. Itty Bitty Cookie Company will be a nice addition to Riverview 8's collection of unique food and beverage selections.
Soon Southbury and Southington, you will also know the allure of Watertown's sweets.
10 Random Facts About Connecticut's History You May Not Know
Here are 10 random facts about Connecticut's history that are often overlooked or may have been previously unknown.
LOOK: The Complete Guide to Drive-in Movies in CT and NY
The 2021 drive-in movie season has finally arrived and I've included all the drive-in theaters that are opened in Connecticut and New York State.