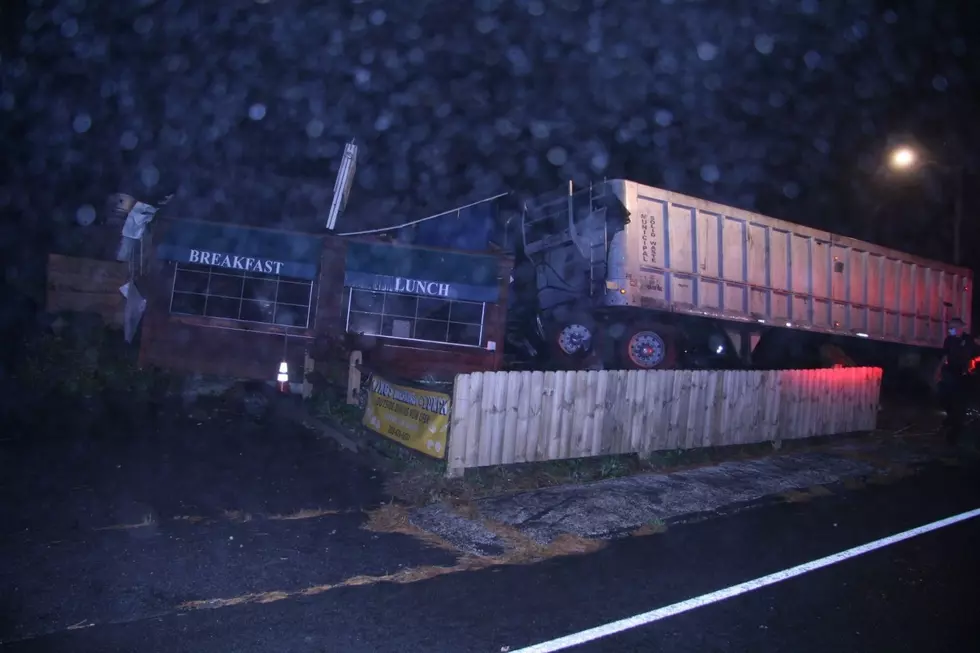 Tractor Trailer Crashes Into Popular Newtown Restaurant Causing Temporary Closure
Newtown Police Department FB
In the early hours of today, Wednesday, October 21, Newtown Police reported a tractor trailer struck the popular Newtown breakfast joint, King's Restaurant, causing the restaurant to temporarily close down.
Enter your number to get our free mobile app
Newtown Police Department reported that early this morning, a Newtown officer came upon a tractor trailer that struck King's Restaurant, as it had been going North on Route 25 when it went off the roadway.
Emergency personnel stayed in the area for several hours to clean up and evaluate the building. After the crash happened, King's Restaurant took to their Facebook page to announce their temporary closure:
This is a very sad and unfortunate thing for a restaurant to be going through right now, especially when they have been trying to stay alive during COVID, alone. The news came as a surprise, since something very similar to this just happened last year.
If you are unsure of last year's incident with King's Restaurant, a 79-year-old Bridgewater man was traveling southbound on Route 25 to enter the restaurant, and as he attempted to turn, he crashed into King's to avoid a collision with another car.
People travel near and far to come to come to this beloved local restaurant located at 271 South Main Street.
This is a developing story, and we will be sure to keep you updated as more information rolls in.
9 of the Tastiest Connecticut Drive-In Restaurants