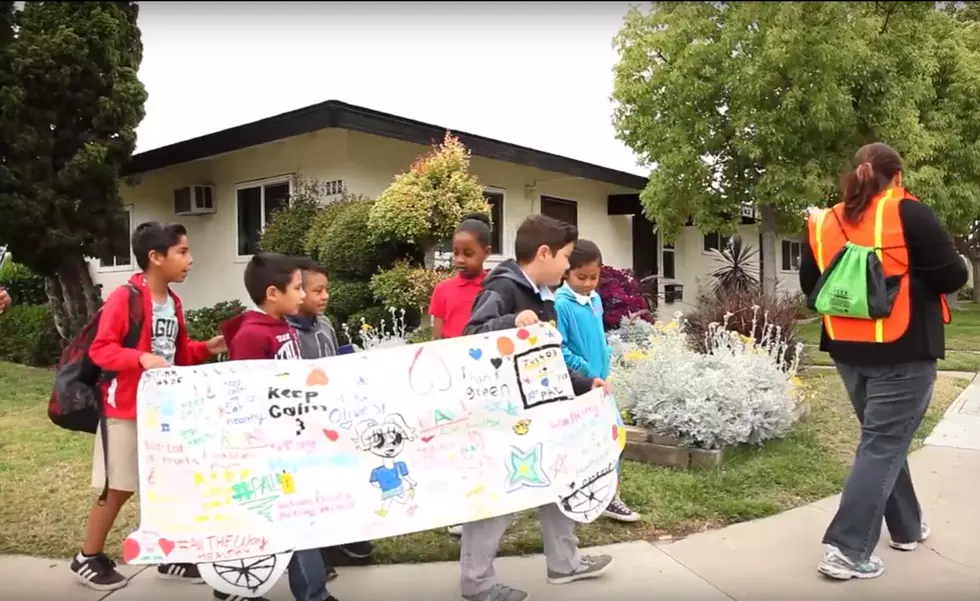 The 'Walking School Bus' to Make Stops in Danbury
Anaheim Elementary School District via YouTube
What is a walking school bus, you might ask? First of all, it's not really a school bus at all, but a concept to highlight the benefits of walking to school, according to an article on Hamlet Hub.
Danbury schools taking part in the Walking School Bus program on Wednesday, May 8 will be South Street Elementary, Park Avenue schools, and joining on this year will be the Morris Street School.
If you would like to be an eyewitness and see what this concept is all about, Park Avenue and South Street kids, parents, and volunteers will congregate at Danbury City Hall at 7:30 am on May 8 as the kids make the mile-long trek to their schools. For other routes and specifics on the Walking School Bus, click on this link.
Other communities across Connecticut and the nation have embraced the concept to promote exercise and to improve school attendance.