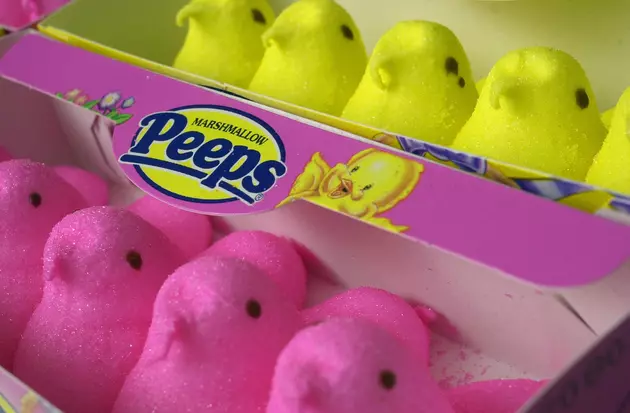 The Sad Story of My Wife's 'Peeps' Addiction
Getty Images
My wife Mindy can't help herself when the popular Easter candy, Peeps hit grocery store shelves.
It's sad when you catch a grown woman with the tail of a Peep rabbit sticking out of her mouth. With a sheepish look on her face, she quickly hustles into her office and locks the door where I can hear her unwrapping another Peep 12-pack, this time she's chosen the yellow bunnies. I plead with her not to eat all 12, one after the other, but she doesn't answer because her mouth is full of those sugary marshmallow bunnies.
OK, maybe I'm over-dramatizing the story just a little. Yes, she loves those Peeps BUT, only the yellow ones. When they first go up on grocery store shelves, I am instructed to immediately drive to Stop N' Shop and buy one, and only one package.
After she's eaten the entire array of Peeps within two hours, I am ordered to NEVER bring another package of those luscious yellow marshmallowy bunny rabbits into our house ever again and then she yells:
And that is the very last time she will mention the "P" word until next year around Easter time.
Ethan and Lou Take Hydration VERY Seriously:
Lou's Hilarious Commercial for Olive Garden's Meatball Pizza Bowl: