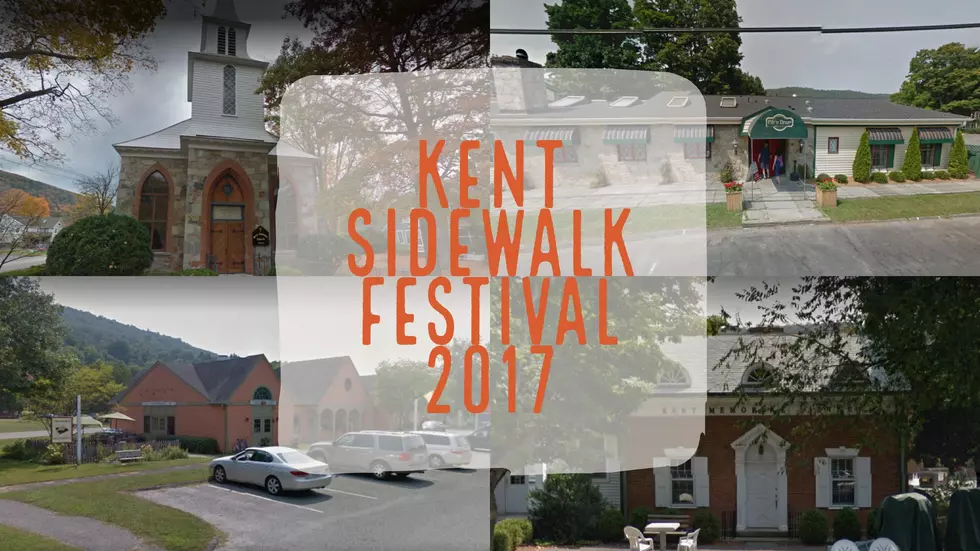 Kent Sidewalk Festival Captures the Tiny Town's Charming Vibe
Credit: Google
Strolling, shopping, eating, and drinking around a quaint Connecticut town. Good times are here.
On the quest to find little pieces of Connecticut to enjoy before Summer is gone? Take a ride up into the Litchfield area and enjoy a day around Kent, Connecticut. Known for the beautiful Kent Falls State Park and the iconic Bulls Bridge, the town of Kent also boasts an annual Kent Sidewalk Festival.
Travel Route 7, and or Route 341 to take in all of the activities running from Thursday, Aug. 3 through Sunday, Aug. 6. for the Kent Sidewalk Festival, offering fun for the whole family.
Aside from the unique and charming shops that will feature some great sales, there will be all sorts of food offerings and specials. Saturday Aug. 5 the kids will be excited about the National Clown Day event starting 10:30 at the Kent Memorial Library. Club Getaway will have Carnival Games for the kids on Saturday too.
Other highlights include the annual Tag Sale at St. Andrew's Church on Friday and Saturday at the Parish Hall. Early Bird Buying happens on Friday from 8:30 a.m. to 10:00 a.m. ($10 charge) - but there is no admission fee during regular hours on Friday and Saturday 10 a.m. - 4 p.m.
Don't forget to stroll over to the Kent Memorial Library, 32 North Main Street, for their annual book sale and to also to buy raffle tickets for a 1998 Porsche Boxster. Do you feel lucky?
The 7th Annual Kent Car Cruise Night is Saturday Aug. 5 from 4 p.m. - 8 p.m. for the enjoyment of car fanatics of every age. Plus you can take in the sights as vintage cars parade through town and park on the Kent Green for cruise night.
For everyday sales, events, and specials at the festival, click on kentct.com