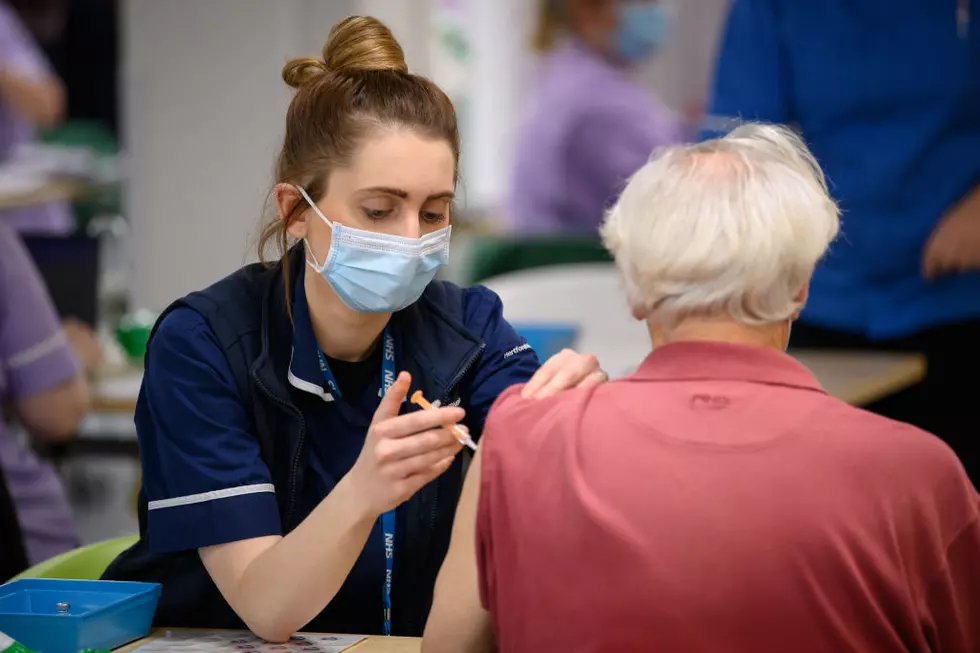 Putnam County Issues Statement on Slowness of COVID-19 Vaccines
(Photo by Leon Neal/Getty Images)
If you're a Putnam County resident and wondering why the COVID-19 vaccines are taking so long to get into people's arms, the County Executive and the Department of Health may have some answers for you.
You've probably heard that New York State has been slow in getting the COVID-19 vaccine to those that are eligible. Right now, the federal government has been allocating fewer than 300,000 doses a week to the state and that has to be split between ten different regions. While the Hudson Valley region is one of the largest, Putnam County is one of the smallest of the ten, and this is where the concern comes into play.
Right now in Putnam County, there are only three options for you to get vaccinated. The county Department of Health which is running clinics for essential workers, Putnam Hospital Center which is taking care of healthcare professionals, and Drug World in Cold Spring which is vaccinating seniors.
Dr. Michael Nesheiwat is the Commissioner of Health in the county, and here's what he had to say about the issue to patch.com:
We recognize there is concern about the wait for vaccines, but one thing that is important to realize is this was not completely unexpected. We need to look at vaccine implementation as the long-term project it is—more of a long-distance race and not an all-out sprint. It is an enormous undertaking and not physically possible to roll out large numbers of vaccines in an instant.
Meanwhile, the concern is real so much so that Putnam County Executive MaryEllen Odell issued a special news release to try and explain to residents what is currently happening.
It should be easier and faster to get the COVID-19 vaccine, but the hard truth is that a lot of our most vulnerable residents are having to wait too long to be vaccinated. More than 30,700 Putnam residents are eligible under state rules to receive a COVID-19 vaccine, but this week, the state has allocated just 200 vaccines to our health department to inoculate essential workers and 200 vaccines to a pharmacy to administer to senior citizens. If you can't get an appointment for a vaccine, that's why. We are working with the state to try and get more vaccines.
For those who still have questions about who gets the vaccine, where they can get it, and when they can get it, the County Executive put some of the numbers in perspective in that same news release.
Here's how it breaks down: Putnam has almost 18,000 residents aged 65 or older. An estimated 2,600 residents work in law enforcement, firefighting or other protective service occupations. Another 6,200 or so residents work in education and libraries, which the Census lumps together. Then there are 3,900 healthcare practitioners, technologists and technicians. While nursing home residents and staff are also eligible, they're being vaccinated through a federal program and those doses are being allocated separately.
The good news at this time is that there are more vaccines ready to be approved very soon and once that happens, the County Executive is certain that then there will be enough for everyone who wants the vaccine.
You can get more information, find out who's eligible for the vaccine, and get scheduling info on the Putnam County Department of Health Website.
Enter your number to get our free mobile app
Things Kids Did in the 80s That Would Spark Massive Outrage Today