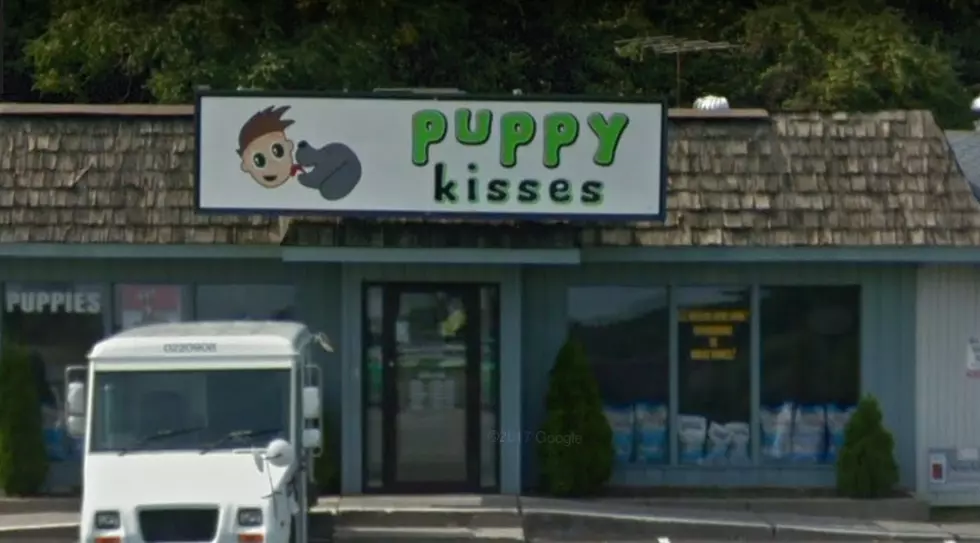 Police Say Puppies Were Sold in Danbury Under 'False Pretenses'
google maps image
Danbury Police are investigating a reported theft of many dogs from Puppy Kisses, the pet store located on Federal Road in Danbury.
According to the Danbury Police Department, officers responded to the Federal Road pet store on Saturday after it was reported that 20 to 30 puppies were missing from the facility, which resulted in a larceny complaint of thousands of dollars.
As the onion of this investigation was being unpeeled, police say that they believe that the Puppy Kisses store employees sold the puppies under false pretense for $100 each.
The DPD asks that anyone who purchased a puppy or anything else from the store on Saturday July 27 to please call Detective Collins at (203) 797-4667.
As police continue the investigation, we'll be sure to keep you updated on this story as more information becomes available.
If the name Puppy Kisses rings a bell, it's because the store has been loaded with controversy since it first opened its doors.
Back in 2017 the previous owner, Richard Doyle of Mahopac, was convicted on charges of animal cruelty after he allegedly performed a procedure on a sick dog shortly after facing similar charges in the Hudson Valley.
Doyle was attempting to operate on the animals himself so he could sell them while not having to pay to get the work done properly by a veterinarian.