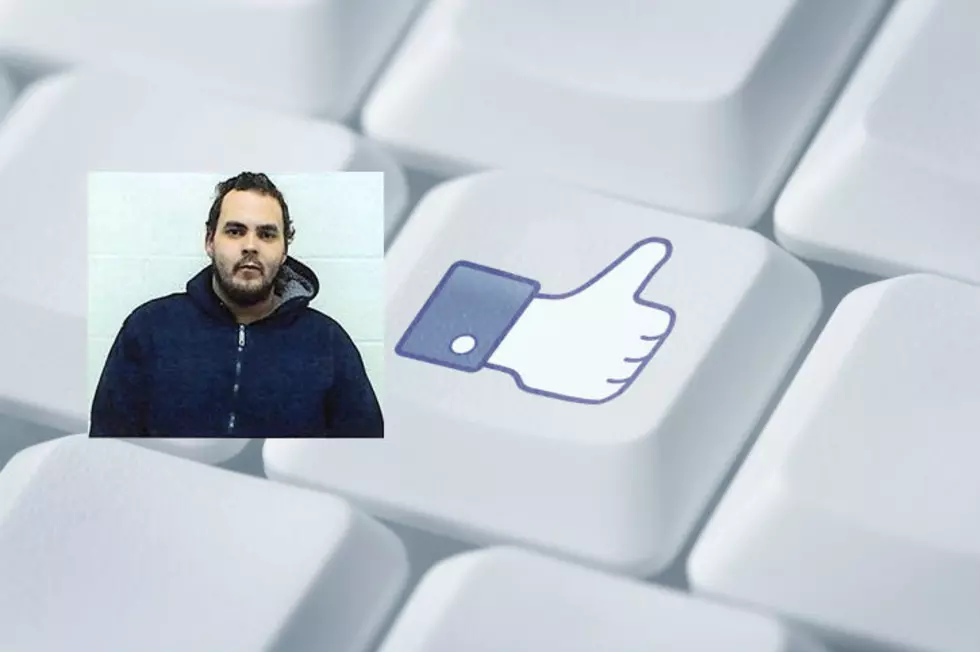 Police: Connecticut Man Turns Himself In After Enough Facebook "Likes"
Torrington Police Dept.
Remember the Connecticut guy who, according to police, agreed to turn himself in if his wanted poster receives 15,000 "likes" on social media? Well, in this case at least, he came through on his word.
According to a social media post from the Enfield Police Department, 30-year-old Jose Simms has been arrested after police say he decided that it was time to face the music on his outstanding warrants.
Back on May 22, Simms made the head scratching proclamation during an alleged "negotiation" with the Torrington Police Department. Police say Simms was originally looking to score 20,000 coveted social media reactions, while the TPD was thinking more along the lines of 10,000. Since both parties appear to be reasonable, minus the whole suspected criminal thing of course, they met halfway, and that's how the goal of 15,000 "likes" was determined.
As of this writing, the now-viral wanted poster has received over 29,000 reactions on Facebook, and says that Simms was wanted on a whole bunch of warrants for failure to appear.
Even though Simms was certainly the star of the social media post last month, 36-year-old Kristopher Waananen was seemingly along for the digital ride, as his wanted poster appears alongside Simms'. Waananen is wanted for failing to stop for police and two outstanding failure to appear warrants.
I'm certainly never one to glorify crimes, suspects or alleged criminals in any way, but this one was one for the Connecticut history books. I really have no choice but to respect Simms' moxie and his negotiation skills. Here's the original post: