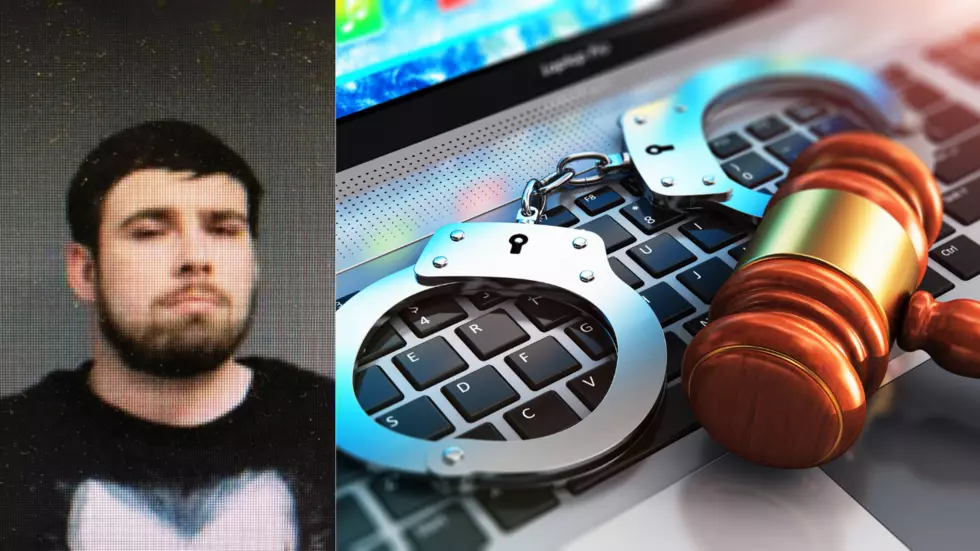 Police: Bethel Man Arrested After Hacking Investigation, Found With Child Porn
Southbury PD/Getty Images
Be careful what you send and save, for an internet hacker, behind the scene, under your phone's screen, is lurking in the shadows of the motherboards that operate our most beloved applications.
Ready to take what's yours, publicize your privacy and violate your right to digital communication, the hacker is a diabolical threat to our society that we sometimes neglect to accept as possible. Kyle Coffey of Bethel, CT is an alleged offender of this very real crime that we should not shrug to be an exception in today's list of possible digital dangers, but rather a rule. The reported series of events behind the arrest of this alleged hacker is as follows, according to the Southbury Police Department: 
Enter your number to get our free mobile app
On December 10, 2018, A 25-year-old woman notified the Southbury police that she was being harassed by someone who had allegedly been sending photographs of her, including an inappropriate video, that she once took herself via Snapchat. 
In February 2019, the police were then able to pinpoint the location of where the hacker gained access and signed into her account. Both Southbury and Bethel P.D. officers were able to confiscate a number of devices from Coffey's Bethel apartment through a search warrant. 
According to the Southbury P.D., after running a forensic analysis, it was revealed that Coffey had allegedly signed into multiple women's Snapchat and email accounts to steal their photographs. During the forensic search, police also revealed multiple videos and images of child pornography.
Later in February, Coffey was taken into custody by both police departments on the charges of first-degree possession of child pornography risk of injury to a minor, three counts of third-degree computer crime, second-degree harassment and disorderly conduct. He is being held on a $250,000 bond, the Southbury P.D. reports. 
Evidently, what began as innocent, purposeful messages, whose knocks were only for the doors of those they intended to reach, ended up in a vortex of exposed information and gruesome content that resulted in an accused hacker's arrest. It sounds complicated, almost too complicated to be true, but ladies and gentlemen- in today's online world, nothing comes (or sends) easy, bad people exist even on the internet, and, remember, unlike a real-world conversation, a digital one is always recorded, some way or another, by an external force. 
This is all no excuse, of course, for people to illegally abuse their digital privileges. That's why we must crack down on these issues, with fuller force, for the hope of a safer online tomorrow. For now, however, let's all just stick to the number one rule: look both ways before you cross the street.