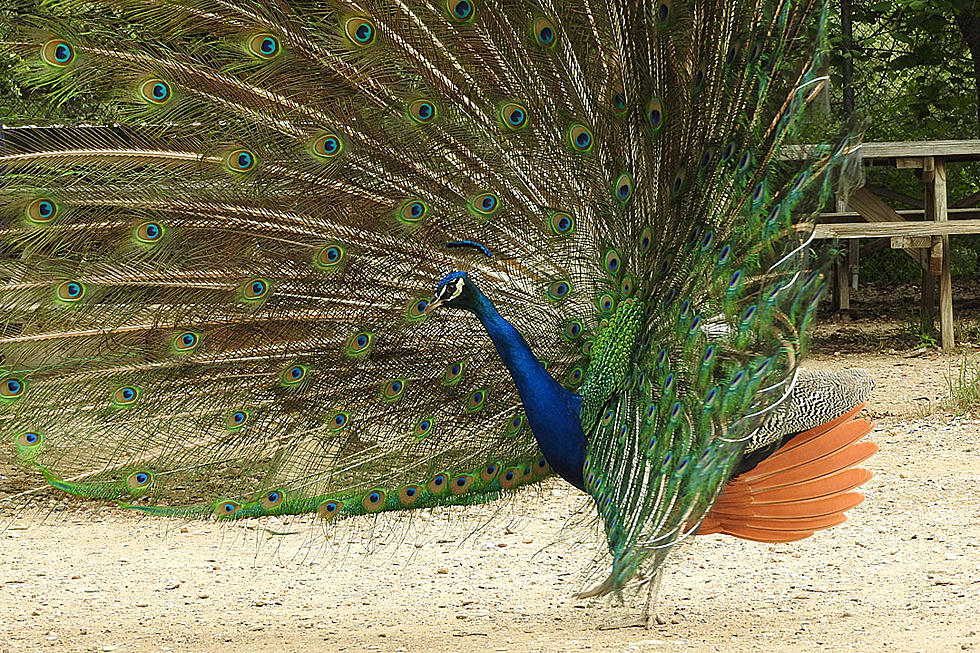 Peacocks Returning To New Milford's Harrybrooke Park
iStock
Longtime New Milford residents have fond memories of the peacocks that used to call Harrybrooke Park home. The birds haven't lived in the park for about 30 years, but Park authorities are happy to say that two peacocks will be returning to Harrybrooke in May.
Frank and Liz are the names of the birds, chosen in honor of the late Frank and Elizabeth Harden, who gifted Harrybrooke Park to the people of New Milford in 1965.
Executive Director Billy Buckbee said in a press release,
The return of these birds may well be my proudest moment since I've been associated with the park, so I'll be corny and say I'm as proud as a peacock!  I remember seeing them as a kid in the 70's when my family would picnic here. Wherever I see peacocks, I think of Harrybrooke."

Buckbee also added, "I have been asked 3-4 times/week since I started working here 'When will you bring back the peacock?' and now I can answer them all. Our logo is a peacock and it represents a rebirth. I see this as a new time for the park who has truly come back from the ashes to be a beacon of nature and a proud park here in my hometown.
Frank and Liz will be introduced at a Welcome Home ceremony on Sunday, May 19, at 10:00 AM. New Milford Mayor Pete Bass will lead the festivities.
Harrybrooke Park is run thanks to the efforts of a non-profit group of volunteers. For more information visit Harrybrookepark.org.