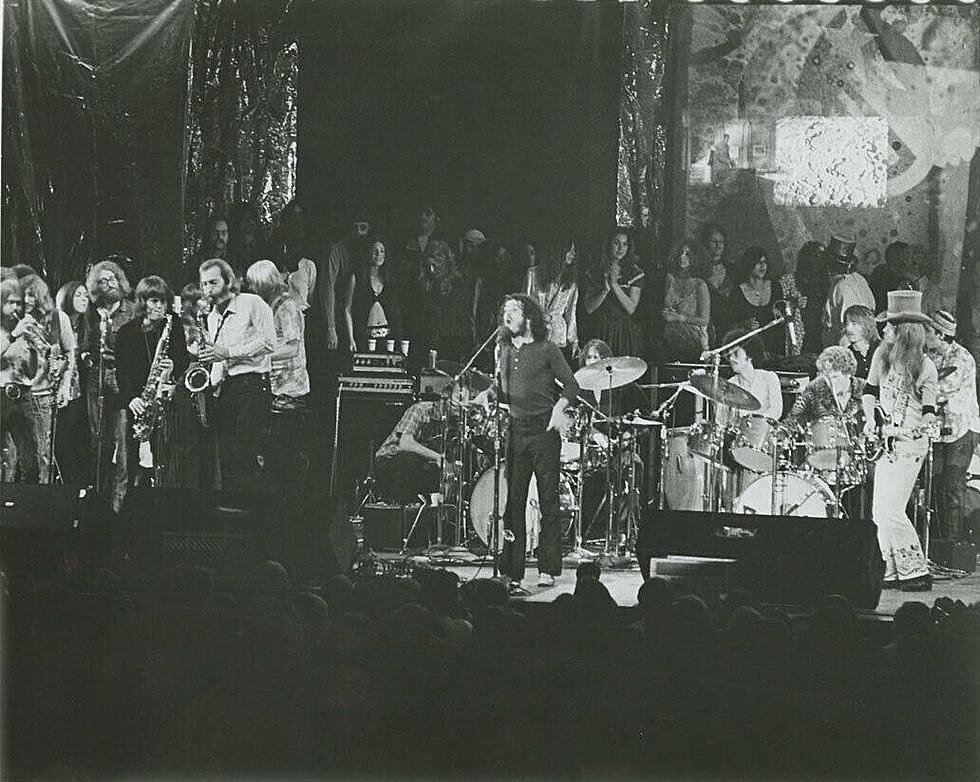 Fascinating Joe Cocker Documentary Set to Hit Greater Danbury Big Screens for One Night Only
eBay User "oicvintage"
THIS IS A MUST SEE for everyone who loves classic rock. Joe Cocker was the only musician to do it. It was a 20th-century musical experiment when Joe Cocker assembled a traveling rock & roll commune called "Mad Dogs & Englishmen" and then toured the country in a private jet.
To this day, it remains a transcendental rock & roll touring experience among music fans, and now, 50 years later, filmmaker Jesse Lauter has recreated that one-of-a-kind adventure through the eyes of the Tedeschi Trucks Band. Check out the film's trailer.
Just watching that movie trailer gave me the chills because I was a tender 20-year-old wannabe rock star during the "Mad Dog" days. On March 11, 1970, Cocker was fresh off a tour with his band, "The Grease Band," when his manager announced he had booked a seven-week 48-show tour of the states.
The Grease Band had disbanded, and Cocker had only a couple of days to put a new band together, so he called up his buddy Leon Russell to come to the rescue, and Leon did not disappoint.
According to the website cherwell.org, within one week, Russell had gotten together 30 to 40 musicians who were willing and able to help Cocker out. There were so many band members and hangers-on that A&M Records bought a 1940s transcontinental airliner to transport everyone.
Fast forward back to 2021 and the debut of the new rock doc titled, "Learning To Live Together: The Return of Mad Dogs & Englishmen" features not only brilliant performances from the Tedeschi Trucks Band but also 12 of the original Mad Dogs, including Leon Russell, Rita Coolidge, and Claudia Lennear plus guest stars Chris Robinson and Dave Mason. So, where can you see the "Return of Mad Dogs and Englishmen" in the Greater Danbury area?
Oct. 21  - Avon Theatre Film Center - Stamford (one night only)
Nov. 15 - Fairfield Theatre Company (one night only)
Nov. 19 - The Palace Danbury (one night only)
Nov. 27 - The Ridgefield Playhouse (one night only)
30 Google Map Images Show Danbury Then and Now
Connecticut Stores OPENED and CLOSED on Thanksgiving 2021...
44 Images From Inside the Haunting + Historic Old Jail in Danbury
Rich history and survival is the story of Danbury's Old Jail. It's historical significance in the Hat City is unquestionable, and many residents know some of the facts. What people may not know, is that it took great effort on the part of many Danbury residents to keep it protected. It's not a miracle that it stands today, it's a result of hard work and respect for the City's narrative. Here I share with you some of the facts that make the Old Jail special, the work it took to keep it intact and why I found the space haunting.