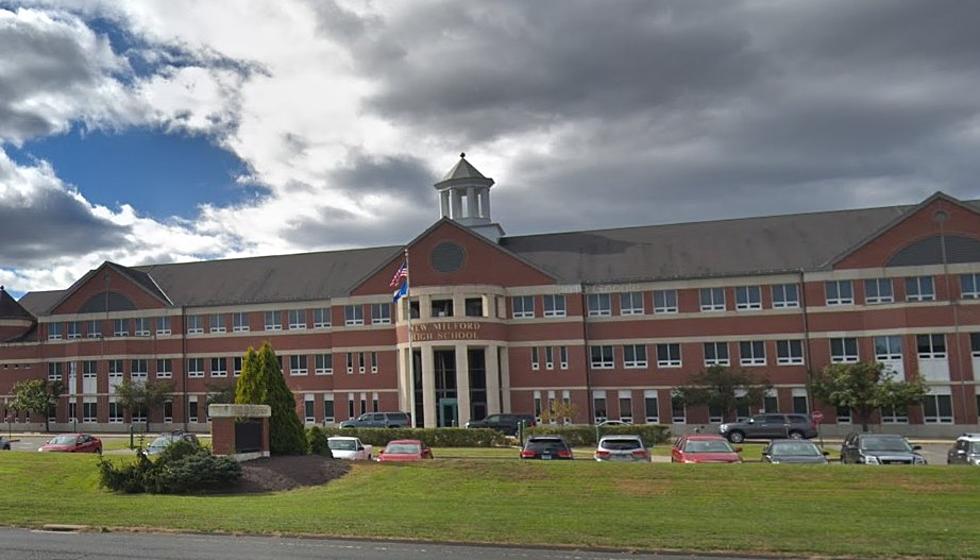 New Milford Parents Have Facebook Debate On Whether Remote Learning is a Viable Option During COVID Surge
Google Instant Street View
Everyone is talking about it and many people currently have COVID-19.
The Omicron variant of the coronavirus is surging through the country and the Greater-Danbury area is no outlier.
New Milford Parents Have Facebook Debate On Whether Remote Learning is a Viable Option During COVID Surge
Many Americans are concerned for their health and the health of their children with a recent surge in positive COVID numbers and this rings true in New Milford, CT. Recently one parent created a Facebook post that read:
"One of my daughter's said to me last night that she is scared of going to school and asked why we can't do remote learning?'
The mother added that her daughter remarked there were "barely and kids" in her math class. She wanted to know what everyone else on the New Milford Facebook page thought, asking if they think remote learning should be an option. Finally, she shared a screen shot, she took of the New Milford Public Schools COVID Dashboard. The picture showed the statistics that were available for January of 2022 so far. Below are some of the responses the woman received.
COVID-19 has stained all of our lives, it's formed a never ending and dark cloud over our culture and way of life. You can't go ten minutes without seeing or hearing about its impact. That said, if you listen to my radio show, you might go a week before hearing about it. On the I95 Morning Show with Ethan and Lou , we've made a conscious effort to avoid the topic, the debate surrounding it and its effects on our society.
Some may call that short sided, tone deaf, even irresponsible but I don't care. I wanted to create an environment where people can escape the seemingly inescapable. If you want to hear about COVID-19, there are plenty of places for that, I don't need it ruining my show and my listeners need somewhere to go, to get a break.
I also respect different opinions, so these articles can be a great spot for them. I'm still surprised at how many people are willing to share opinions on COVID in a public forum. I share my opinions for a living and it can be costly. I know firsthand how uncomfortable, difficult and messy life can get when you touch a public nerve.
Basically, good for all of you for speaking up for what you believe in. I'm not saying I agree or disagree with any of you, I just like to see people shout what they believe and consequences be damned. Just so long as you're wearing pants, I'll stop and listen.
P.S. The chart the woman shared on Facebook is now out of date so I didn't want to distribute it again, as number have likely changed. However, if you added together all the students in "isolation/quarantine" listed for January of 2022 from the 5 different schools on January 3rd  it came out to168 students.
Inside the Charming Russian Village in the Woods of Southbury
Every Tuesday you can hear "The Place You Live" on the Ethan and Lou Show featuring Mike Allen. Mike takes a deep dive into one local story each week and this week it was all about a Russian village in Connecticut. This week we learned that Southbury, CT is the home of a tiny Russian Village designed by some of Russia's most well respected writers.
Vacant Brookfield Properties Give Me the Creeps
Brookfield Connecticut is a beautiful New England town with picturesque landscapes and architecture. It does have one section of road that is about a mile long, that time has forgotten. When the highway got extended, the life started to drain from this portion of Federal Road and COVID-19 put the finishing touches on any business that was hanging on for dear life. There are supposed to be people in these places, that's why they were made. The absence of humanity in these spaces makes them tragic and chilling.
Drone Footage Captures Magical Essence of New Milford in Fall
Recently someone set out to capture the Essence and Magic of New Milford in the fall and they nailed it. New Milford is beautiful from the ground but has another level of elegance from the sky. These are images taken from a drone over New Milford in Fall of 2021.