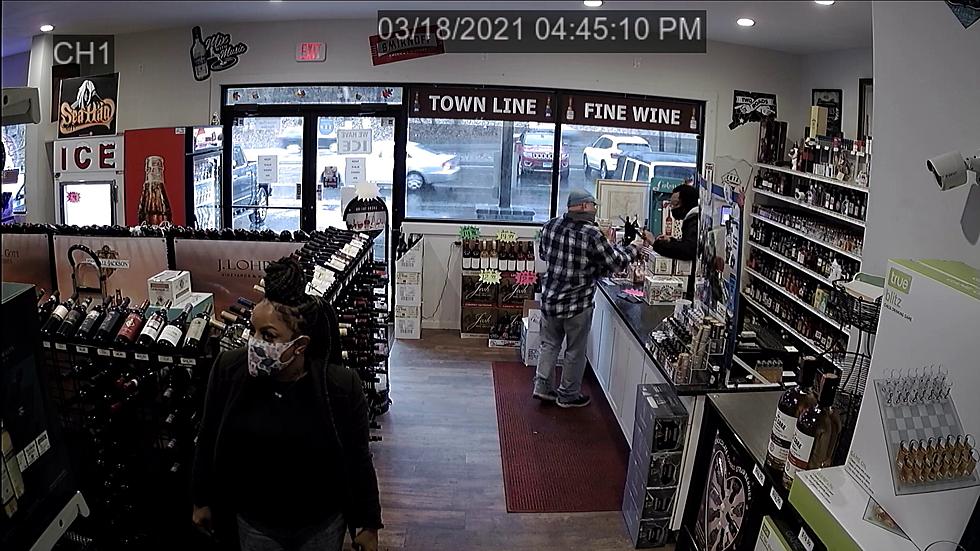 Naugatuck Police Seek Alleged Liquor Store Thief
Naugatuck Police Department
In case you didn't realize it, almost every inch of every retail establishment is being video recorded by a surveillance system, and if you steal something, chances are there is a recording of you caught in the act.
The Naugatuck Police Department has released images captured from a surveillance system at a local liquor store and they've released them to the public in order to try and capture a suspect who allegedly used a stolen credit card to purchase some booze.
According to the Naugatuck Police Department, detectives are attempting to identify the female pictured in the photographs in this article. On March 18, 2021, the female suspect entered Town Line Fine Wine and Liquors, which is located at 909 Prospect Street, and left with over $500 worth of alcohol purchased with a fraudulent credit card.
The suspect is described as a black female, with long black braided hair, approximately 5'5", weighing around 140 pounds, wearing a black jacket, and black pants. The suspect was believed to be driving a White Jeep Wrangler, which you can see in the photo below
If you recognize this suspect, or have any information, you are being asked to contact the Naugatuck Police Department at 203-729-5221, or you could call the anonymous NPD Confidential Tip Line at 203-720-1010.
What Are the Signature Drinks From Every State?