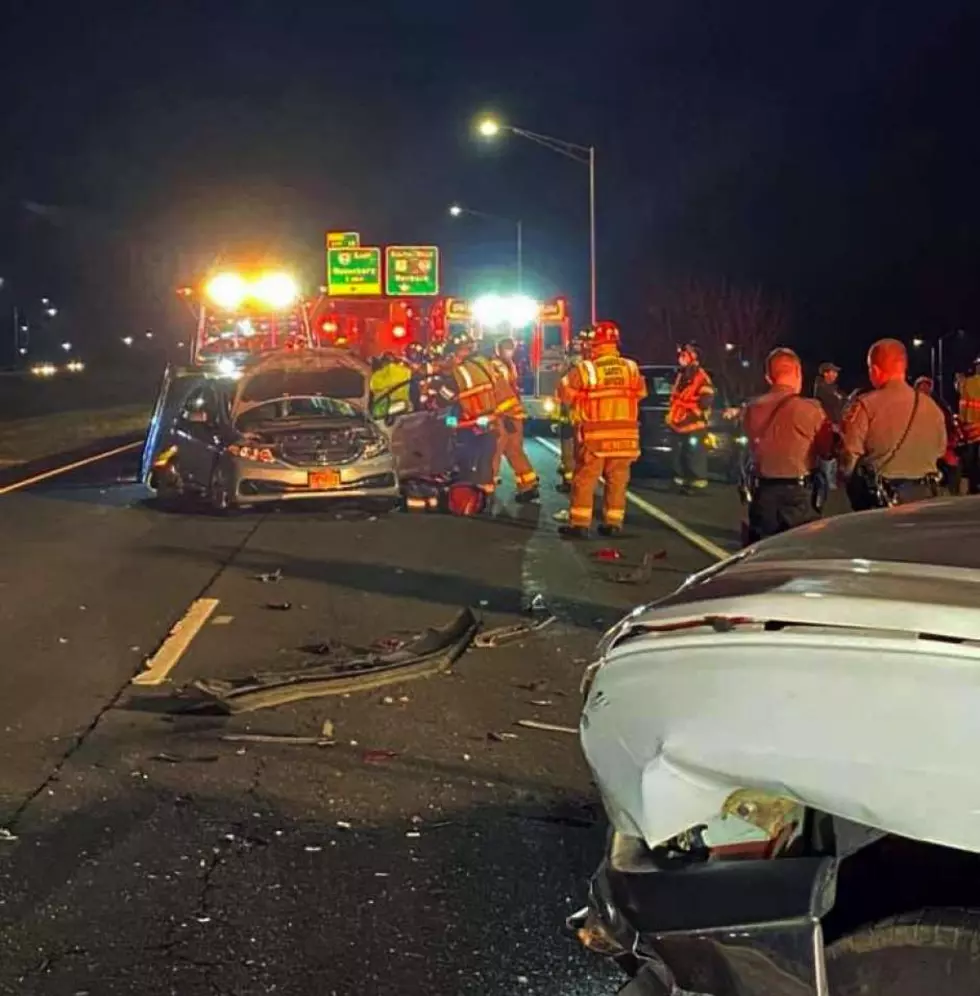 Multi-Vehicle Accident in Brookfield Sends 10 to Danbury Hospital
Brookfield Volunteer Fire Dept. Photo
This past Friday night was a rush hour that nightmares are made of.
Enter your number to get our free mobile app
As Danbury fire crews were clearing a car crash on Route 7 north, the Brookfield Fire Company got the call about another accident on the Brookfield side of Route 7 heading south in the area of exit 11, according to Brookfield Volunteer Fire Department FB page.
The accident involved seven vehicles and twelve individuals with a total of 10 people transported to Danbury Hospital. Those injuries were non-life-threatening. At the scene were two paramedic ambulances and three fire trucks from Brookfield along with four ambulances from the City of Danbury.
I passed this accident as I was traveling north on Route 7 and it looked nasty. Cars were backed up on Super 7, traveling southbound past the accident for a least a mile. The highway was littered with glass, fenders, and emergency gear. There were no details regarding the cause of the crash due to the an ongoing investigation.
This is now the third multi-car crash in the same area over the last several weeks. Fire chiefs from the Brookfield Volunteer Fire Department and the Danbury Fire Department worked together to set up a unified command post.
All 12 occupants involved in the accident were evaluated by paramedics and 10 were transported to Danbury Hospital for further evaluation.
Celebrity Kids Who Look Exactly Like Their Famous Parents