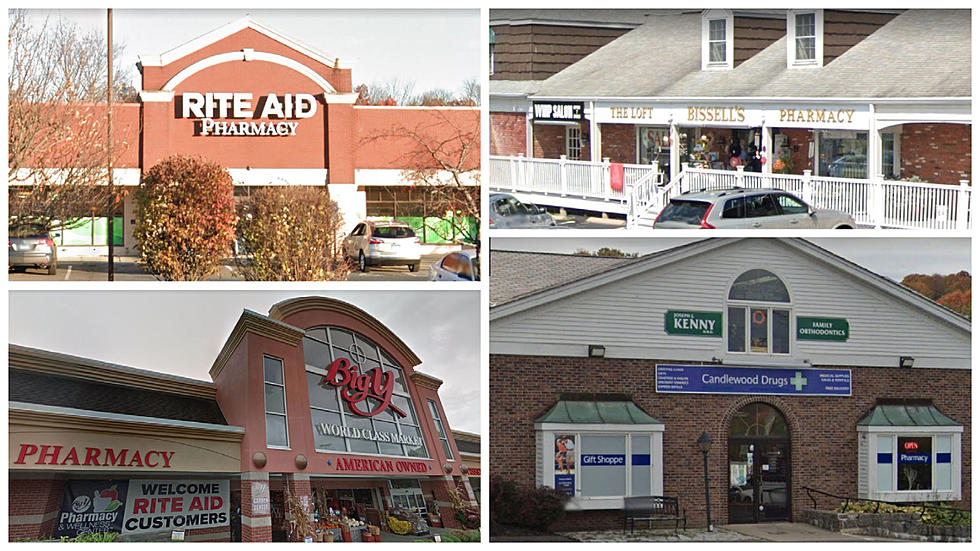 More Greater Danbury Pharmacies Added To the COVID Vaccine Site List
Google Maps Image
Now that the COVID-19 vaccine will be available to more and more people including everyone 16 and older, a number of local pharmacies have been added to the list of places where you can get vaccinated.
Last week, Governor Ned Lamont announced that everyone 16 and older is now eligible to receive the COVID-19 vaccine, but don't worry if you're having trouble getting an appointment. Since more people will be looking for a location to get vaccinated, the Governor also announced that more pharmacies are now being added to the list of places where you can get your shot.
There are already a number of pharmacies who are administering the vaccine, but that list will grow by about 100 very soon.
Of course you will still have to make that vaccine appointment to be eligible for the shot by visiting the state's registration portal or you can call the state's appointment line at 877-918-2224.
Some more good news regarding the vaccine, late last week Pfizer announced that their continued trials of the vaccine has shown that people who have already received the two doses still had significant protection against the disease 6 months after getting their vaccine. Over 46 thousand trial participants still had significant protection, including preventing 100 percent of severe cases.
According to ctpost.com, here is a list of local Greater Danbury pharmacies who will soon be COVID-19 vaccination sites:
Bethel
Big Y Pharmacy at 81 Stony Hill Road
Rite Aid at 289 Greenwood Ave
Brookfield
Rite Aid at 215 Federal Road
New Fairfield
Candlewood Drugs at 11 Route 37
Ridgefield
Bissell Health Mart Pharmacy on Governor Street
KEEP READING: Here are the most popular baby names in every state
Using March 2019 data from the
Social Security Administration
,
Stacker
compiled a list of the most popular names in each of the 50 states and Washington D.C., according to their 2018 SSA rankings. The top five boy names and top five girl names are listed for each state, as well as the number of babies born in 2018 with that name. Historically common names like Michael only made the top five in three states, while the less common name Harper ranks in the top five for 22 states.
Curious what names are trending in your home state? Keep reading to see if your name made the top five -- or to find inspiration for naming your baby.