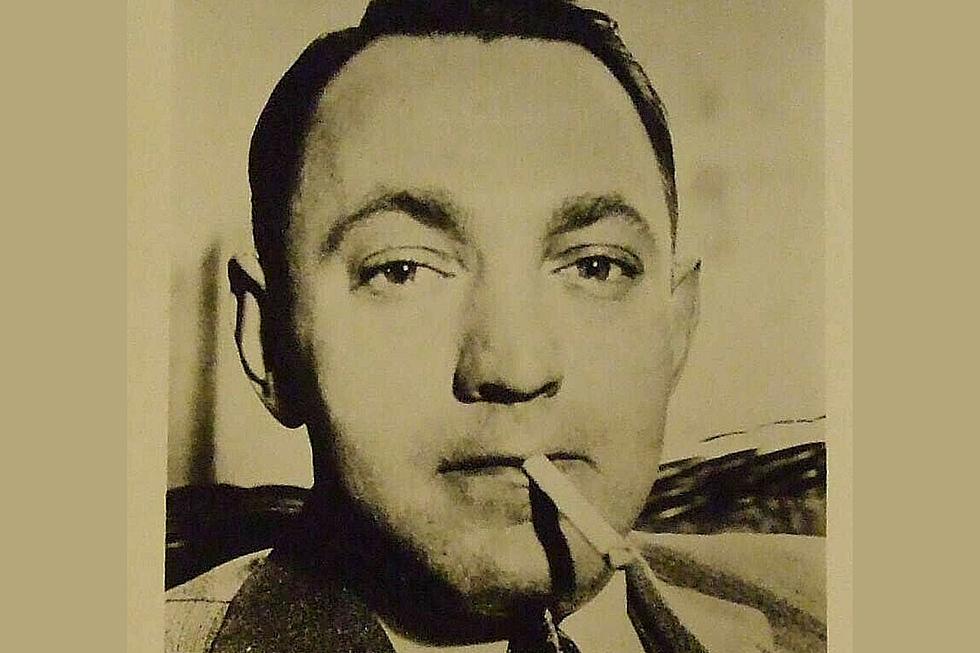 Mobster's Hidden Treasure Worth Up To $100M Could Be Buried in the Hudson Valley
Mobster, Dutch Schultz - eBay Seller
His real name was Arthur Flegenheimer, but as he slowly became one of New York City's most feared mobsters, he changed his name to "Dutch Shultz," according to history.com.
According to the website syracuse.com, Schultz allegedly stashed money, gold, jewelry, and bonds in a steel box, waterproof safe, or a suitcase buried somewhere in the Catskills region in the 1930s. His fortune was estimated at between $5 million and $9 million at the time; today, it would be worth between $50 million and $100 million.
During prohibition in the late 1920s and early 1930s, Schultz was a renowned bootlegger bringing liquor from Canada to New York City. In 1991, Dustin Hoffman played the part of Schultz in the film titled "Billy Bathgate."
The website history.com states that Schultz was one of the most feared gangsters of his era, employing as many as 100 assassins to ensure his rackets went down without a hitch.
According to biography.com, Schultz began his life of crime after his father deserted his family. After that, he turned to burglary, which eventually led to bootlegging and soon expanded to illegal gambling.
One of Schultz's biggest adversaries was straight shooting attorney, Thomas Dewey. The following video features former gangster Stanley Grauso talking about the friction between Dewey and Schultz.
As Schultz's illegal empire continued to grow from the Bronx into Manhattan, he began to battle with other gangs, including former associate Vincent Coll. The vicious gang wars led to the death of many mobsters, including Coll, who members of Schultz's gang murdered in February 1932.
In October 1935, Schultz was indicted on federal tax charges and blamed everything on the special prosecutor, Thomas Dewey. Schultz wanted him gone and began planning a hit on Dewey but other mobsters became uneasy about offing the prosecutor, so instead, they decided to put a hit out on Schultz. On October 23, 1935, Schultz and four of his associates were shot at a restaurant in Newark, New Jersey.
During his tax evasion trial, thinking he might be jailed, he had a special safe built to hide his cash, jewelry, gold, and bonds which totaled $7 million at the time. However, from his ramblings just before he died, it was determined that his bodyguard buried the safe in Phoenicia, New York.
After word got out there might be buried treasure in Phoenicia, NY, the town was inundated with hundreds of treasure hunters. Even today, stragglers still show up from time to time, hoping to get rich.
For years, rumors have been circulating that Schultz's treasure may be buried in an Ulster County campground or Lake George or maybe, it never existed at all.
New Milford Candlewood Lakefront Dream Home
Take the tour of this amazing New Milford Candlewood lakefront home currently on the market.
Images From Inside Fairfield Hills Psychiatric Hospital in Newtown