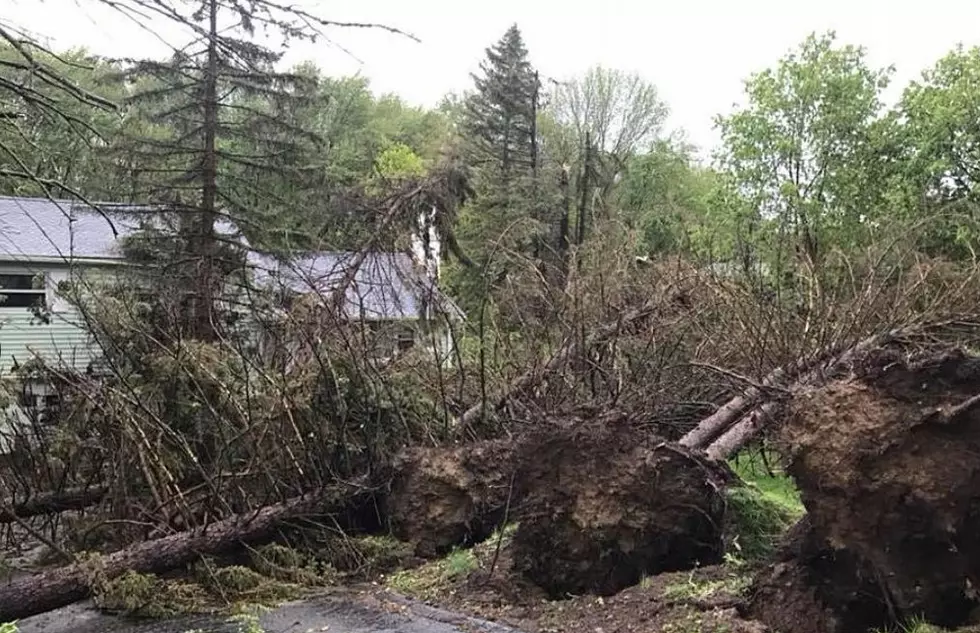 Local Families Are Still Recovering From Last Years Macroburst
kicks facebook image
It was exactly a year ago on May 15th, 2018, that a macroburst ripped through the Greater Danbury area and turned hundreds of peoples lives upside down. So how are many of these people whose homes were destroyed doing now?
The macroburst wound up killing two people in the Danbury area on that tragic spring afternoon. It also rearranged our landscape while thousands lost power and trees were uprooted, causing millions of dollars in property damage.
For most, life got back to normal as soon as the power was restored about a week later and a few trees or branches were cleared from their property, but for dozens of others in Brookfield and New Fairfield, life is still not even close to being normal again.
According to newstimes.com, as of a year later, there are still 10 Brookfield families not in their homes, while 15 New Fairfield families, whose homes were heavily damaged, have also not returned to their houses. Officials in Danbury and New Milford said that all families in those towns are back in their homes. Then, there was the challenge of getting claims taken care of by insurance companies. For many that were affected, it took a lot longer then they thought it would, so that pushed back the reconstruction, in some cases, for many months.
Then there's what they call "invisible damage" In other words, the emotional scares that can take a lot longer to heal. One Brookfield family is dealing with just that.
Tracy Gravius explained to newstimes.com exactly what her family has been going through since the storm hit last May:
Our young daughter was not home when the storm rolled in, but she now has anxiety because of it. During summer camp at the YMCA, she would cry in the office when it rained. There's a lot of ups and downs, my husband and I have taught the kids how to recognize their emotions. This invisible damage is something people do not think about, PTSD is real, we deal with it and we work with people to help us deal with that. The family went through phases of sadness, anger and fear. We had to deal with a lot of emotions we never would have imagined.
So for most of us we mark the day by remembering just where we were and what we were doing when the storm hit, but for others the struggle is all too real, as they try to collect all the pieces of their old life and home, and get their lives back to what they hope will be a new normal.