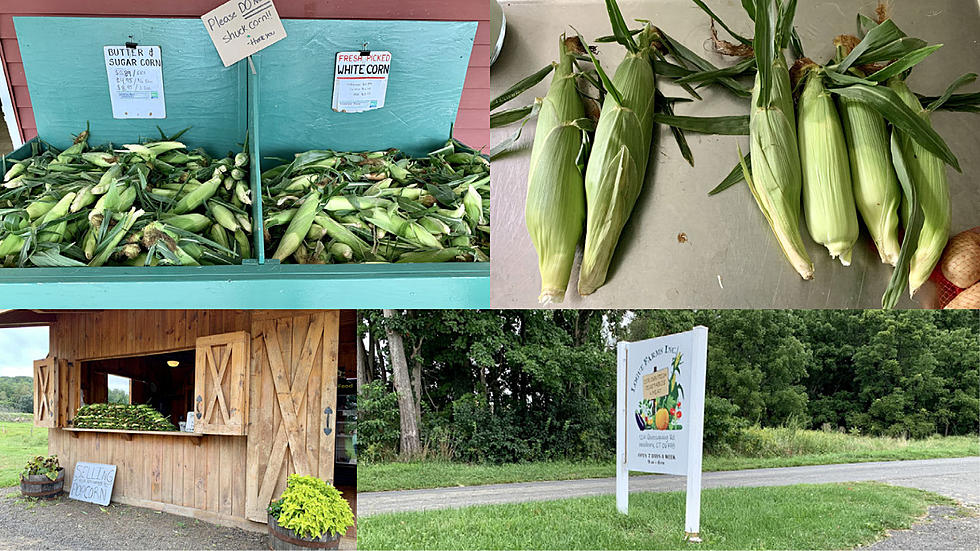 Local Connecticut Farm Stands That Offer the Best Corn-On-The-Cob
Photos by Large "Maize" Dave
It's harvest time here in Connecticut and it's the best time to get fresh, locally-grown corn-on-the-cob. I recently started grilling my corn and oh man, it's so good. I've stopped at numerous farmer's markets, farm stands, and local grocery stores around the state over the years and I've found that two local farms in Western CT never disappoint.
I took a ride this past weekend and stopped at my two picks for the best producers for fresh, Connecticut-grown corn. My long time pick for the best corn is unfortunately no longer around anymore, Larson's Farm in New Milford. I loved that corn, but it went away around 2014. Since then, I've been to so many other places looking for a corn that didn't disappoint. I can't tell you how may times I've bought an ear, shucked off the husk, and found bug damage or underdeveloped ears. I've never experienced either at these two local farms.
Lend Me Your Ear - My Go-To's For Fresh CT Corn-On-The-Cob
It's harvest time for CT-grown corn, I've stopped at a lot of local farm stands over the years, here's my picks for best fresh corn on the cob in the area
Logue Farms and Roger's Orchard, that's where I'd send anyone looking for the best CT corn around here. What are some of your local favorites?
LOOK: Best Beers From Every State
To find the best beer in each state and Washington D.C., Stacker
analyzed January 2020 data from BeerAdvocate
, a website that gathers user scores for beer in real-time. BeerAdvocate makes its determinations by compiling consumer ratings for all 50 states and Washington D.C. and applying a weighted rank to each. The weighted rank pulls the beer toward the list's average based on the number of ratings it has and aims to allow lesser-known beers to increase in rank. Only beers with at least 10 rankings to be considered; we took it a step further to only include beers with at least 100 user rankings in our gallery. Keep reading to find out what the best beer is in each of the 50 states and Washington D.C.
50 Most Popular Chain Restaurants in America
YouGov investigated the most popular dining brands in the country, and Stacker compiled the list to give readers context on the findings. Read on to look through America's vast and divergent variety of restaurants—maybe you'll even find a favorite or two.