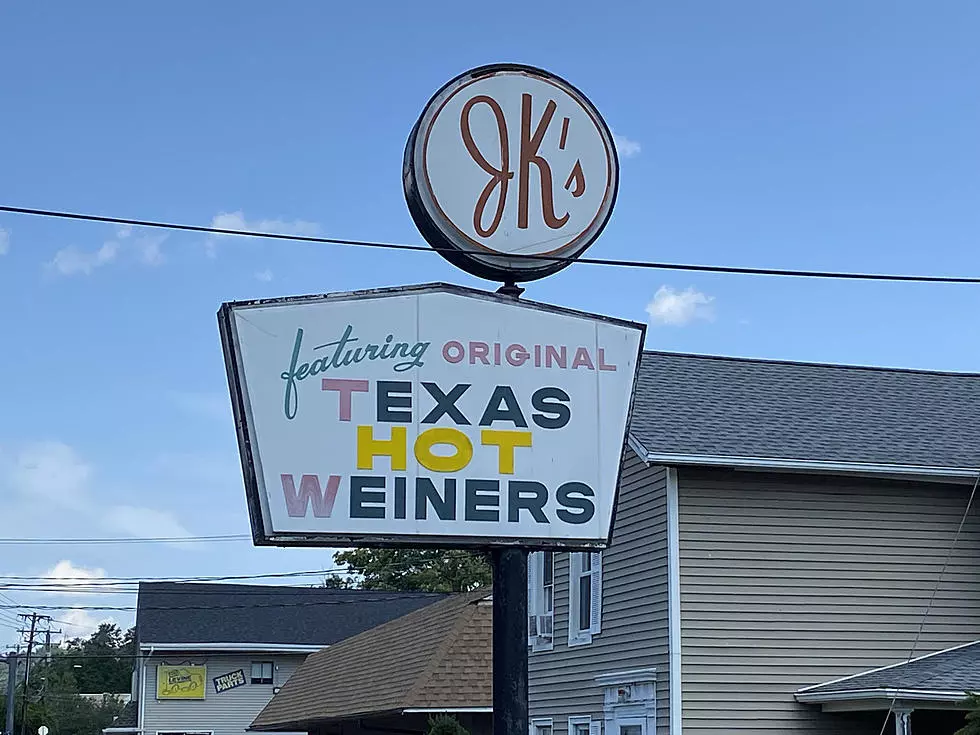 Legendary Danbury Business of Nearly 100 Years Goes Up for Sale
Lou Milano
Yes, it's true. If you have $2.2 million dollars at your disposal, you could be the proud new owner of a restaurant that has withstood nearly 100 years of finicky Danbury, Connecticut weiner enthusiasts.
JK's, and their famous Texas Hot Weiners, located at 126 South Street in Danbury, is officially for sale. According to the listing at coldwellbankerhomes.com, the legendary business AND building could be yours for $2,200,000. Basically the listing focuses on the love that Danbury has for JK's, how the restaurant has thrived through thick and thin, even this pandemic.
The listing also mentions that the family that owns JK's "would love nothing more than capable and willing people to pass off the years of dedication to someone with the same dream!"  with the caveat of "serious investors, restaurateurs only."
What are you getting for that $2.2 million? JK's may be most famous for their Texas Hot Weiners, but it's a full-service family restaurant that features all of your breakfast and lunch favorites. Burgers, salads, a great selection of club sandwiches, pancakes, omelets, ice cream sodas, old fashioned milk shakes, and yes, Texas Hot Weiners.
If you want to know more about the history of JK's, my buddy Lou Milano recently went there for the first time with his son, and documented his experience.
JK's Texas Hot Weiners Has Nearly 100 Year History in Danbury
How does one family owned business survive for nearly 100 years? I don't know the answer, but the folks at JK's Texas Hot Weiners in Danbury do. Not only does JK's serve a unique and delicious product with care, but they do it together and it's evident in their history.
Four generations, almost 100 years in business. are you the next to take over and carry on the Koukos family tradition?
Greater Danbury's 8 Favorite Dive Bars
Cinnamon Churros to Sweeten Up Bethel