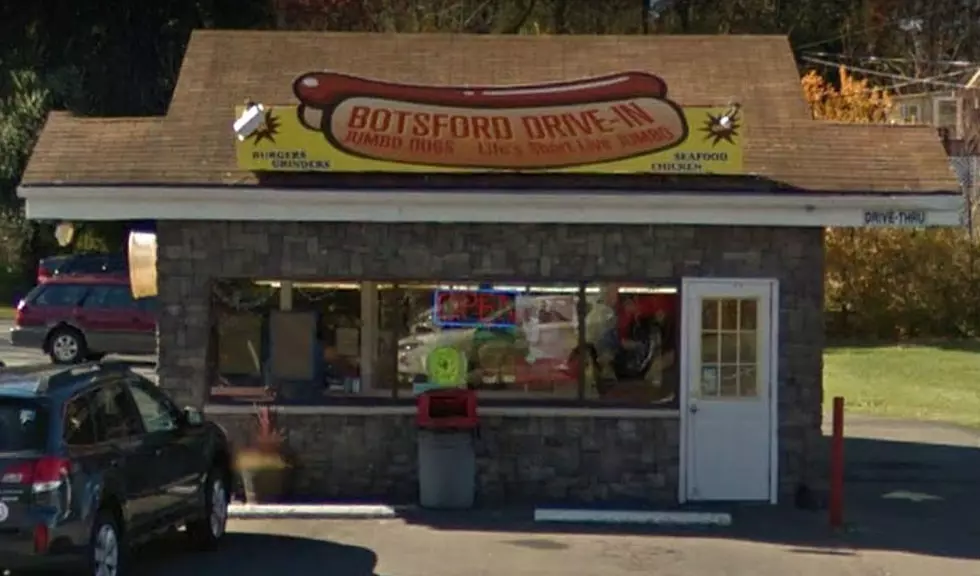 Legendary Botsford Drive-In Closing for Good at the End of November
google maps image
A legendary local Newtown landmark will be closing its doors for good and serving their last hot dogs on November 30.
For over 40 years, the Botsford Drive-In has been serving jumbo dogs to customers from near and far, but unfortunately, the end is now in sight for the family-owned-and-operated eatery, located at 282 South Main Street. The drive-in, which has been in the Castagna family for three generations will officially close their doors for good in just about a week.
From the late 70s until now, the restaurant has been run by the same family, and has continued to stick to their original plan of serving fast food from their walk up front window, or from their drive through window.
Owner Kris Castagna, the grandson of the original owners, Mike and Helen Castagna, and his wife Tina told newtownbee.com that his family are going to miss the customers more then anything else.
Through all the changes that Newtown has seen, our customers have been very loyal to us. We are sad to see that end. People would bring their baseball teams here, we'd have car shows, people would ride up their horses to the drive-through — I don't think you find that everywhere.
The property where the drive-in is located will be sold on December 5, but for now, you'll have one more chance to pay a final visit and get one last jumbo dog, 'cause as they have been saying at the drive in from the start: "Life's Short, Live Jumbo".