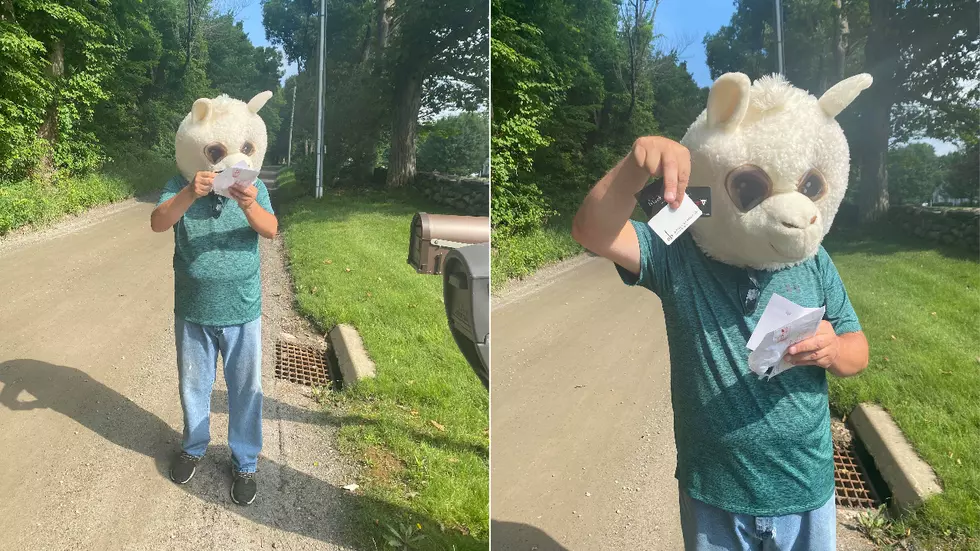 Lama Brings the Drama – I-95's Rad Dad Winner 2020
Photo Credit - Frank Lama
A huge congrats to the winner of I-95's 'Rad Dad' of 2020, Frank M. Lama!
Enter your number to get our free mobile app
Lou calls him 'Lama' and I call him 'Lama Dama Ding Dong! Yes, that's Frank Lama picking up his I-95 'Rad Dad' contest winnings while wearing a Llama head! The 'Lama' walks away with a $250 gift certificate to Adam Broderick Salon and Spa and a $200 gift certificate to Barbarie's Black Angus Grill. We received some great entries for 'I-95's Rad Dad of 2020.' So let's recap!