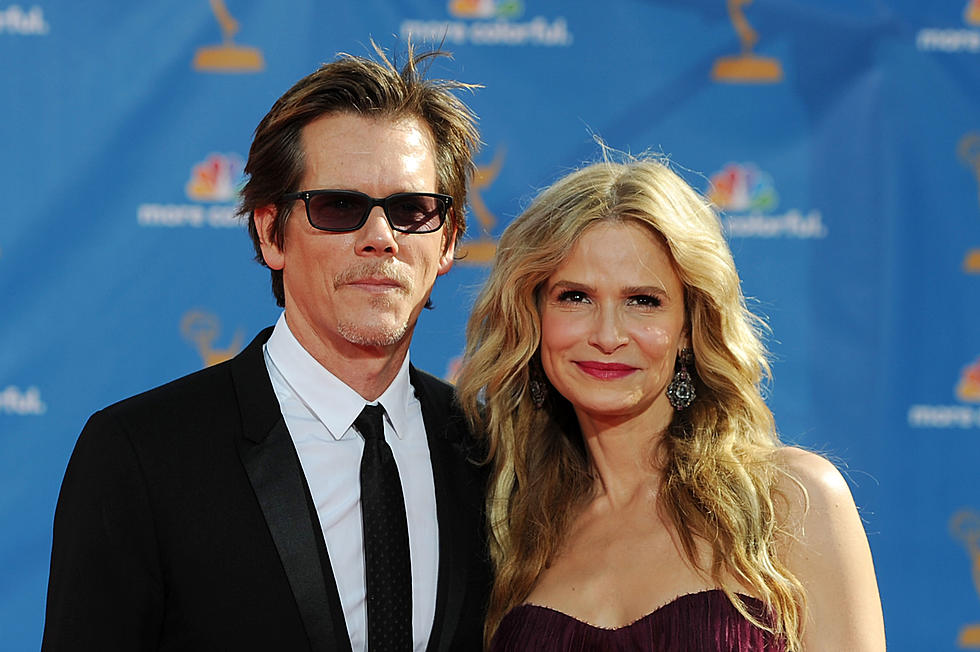 Kevin Bacon and Kyra Sedgwick Seen Goat Shopping at Connecticut Farm
Getty Images
It's not every day that film and TV star Kevin Bacon and his wife, Kyra Sedgwick, nonchalantly walk on to your place of business. But, according to  WSFB-TV, that's exactly what happened to Tracy Longoria, owner of Aussakita Acres Farm in Manchester, Connecticut.
It was Tuesday, April 27, and an absolutely perfect afternoon to shop for two new goats to add to their family farm. According to New Haven Register, last year, Bacon was shopping for a wedding anniversary gift for Kyra, who loves cute, cuddly goats, and decided that two baby goats named Louie and Macon would make a perfect gift.
Kevin and Kyra have had a storybook marriage over the last 33 years and have two adult children, Travis and Sosie. Come to find out, Kevin finds it relaxing playing and singing to his goats while they chew on his jacket. If you were wondering, NO, Kevin doesn't sing "Footloose" to his goats or alpacas, but I do think you'll recognize this selection.
Tyra and Kevin also had Aussakita Acres to themselves for an hour and a half, which Longoria arranged so they could take their time making their selection, according to the article. Aussakita Acres posted to their Facebook to announce the visit from the duo and described them as "truly the nicest, most down to earth people".
The baby goats aren't ready to go to their new home quite yet, but it's exciting to see which ones will have a new famous home.   
LOOK: 30 fascinating facts about sleep in the animal kingdom
LOOK: 30 fascinating facts about sleep in the animal kingdom