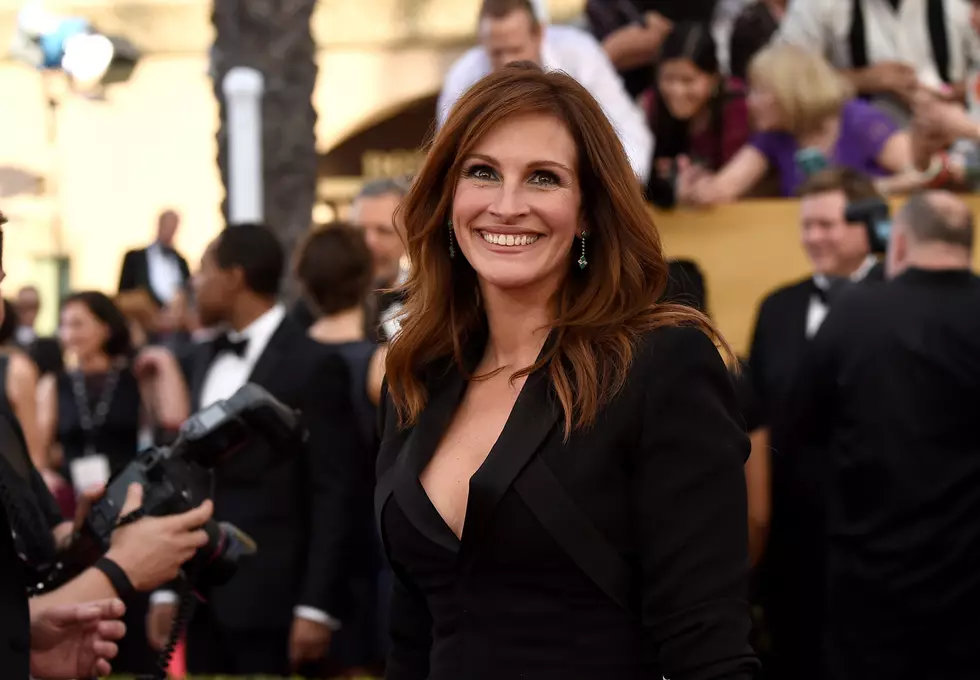 Julia Roberts Continues To Be Spotted in the Hudson Valley
Frazer Harrison/Getty Images
Be on the lookout, because Hollywood star Julia Roberts continues to be spotted in the Hudson Valley. If you missed her, don't' worry, she will be back.
Roberts was on Hurd Avenue and Ramapo Road in Garnerville on Tuesday filming scenes for the film, Ben is Back, according to On Vacation Locations. As we previously reported, the actress was in Yonkers, New City and Sloatsburg last week. The shoot in Sloatsburg on Thursday is believed  have involved crucial scenes for the upcoming movie.
In the film, Roberts plays Holly Burns who's beloved son, Ben Burns, surprises his family by coming home on Christmas Eve. Holly quickly learns that Ben is in danger. Robert's character must do everything she can to save her family, according to IMDB.
If didn't spot Roberts, well, you are in luck. The movie is scheduled to shoot scenes in Sloatsburg  this coming Thursday,  as well as other undisclosed locations in the Hudson Valley later this month.
No release date has been set for the film.
Bonus: Five Guys on Federal Rd. Mysteriously Closes:
Bonus: The Hatters' Monument in Danbury, CT Is Unveiled