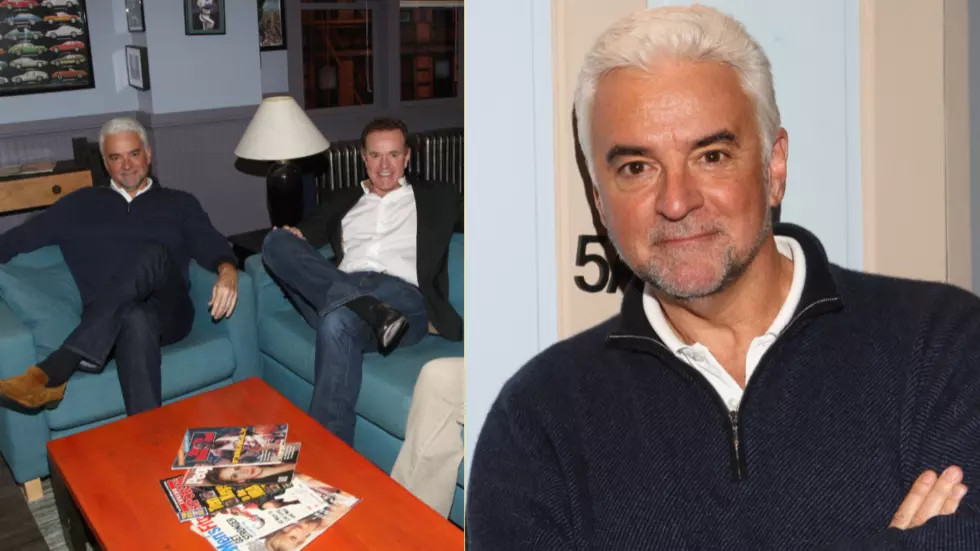 John O'Hurley of 'Seinfeld' on His role, Larry David's Social Graces + the Genius of Kramer
Getty Images
Enter your number to get our free mobile app
John has had a lifelong passion for music and the stage, and his standards show gets rave reviews. He's best known as the character actor who brilliantly portrayed J. Peterman on Seinfeld and when we spoke to John, we asked him to reflect on his time acting on the most successful sitcom in TV history. Here's how that went:
Here's what we know: Michael Richards may have yelled at some for botching their lines but never John, Larry David is a social train-wreck, and Michael Richards is the Salvador Dali of Seinfeld.
Let's call this another item off the bucket list for me. Seinfeld is my favorite show of all time, so to get to speak to one of the people who graced the set was a delight for me. I'd give myself a C+ on the interview -- I did not go full fan boy. I did some obnoxious polite laughter, but it could have been much worse considering my passion. I didn't say he looks like he smells good. I was thinking it, but I did not say it.
Do not miss your chance to see O'Hurley, live on stage in Ridgefield, singing the American song book. Again, the show is Sunday, January 26, at 5 pm. Get them on the Ridefield Playhouse website or by calling the box office at (203)438-5795.