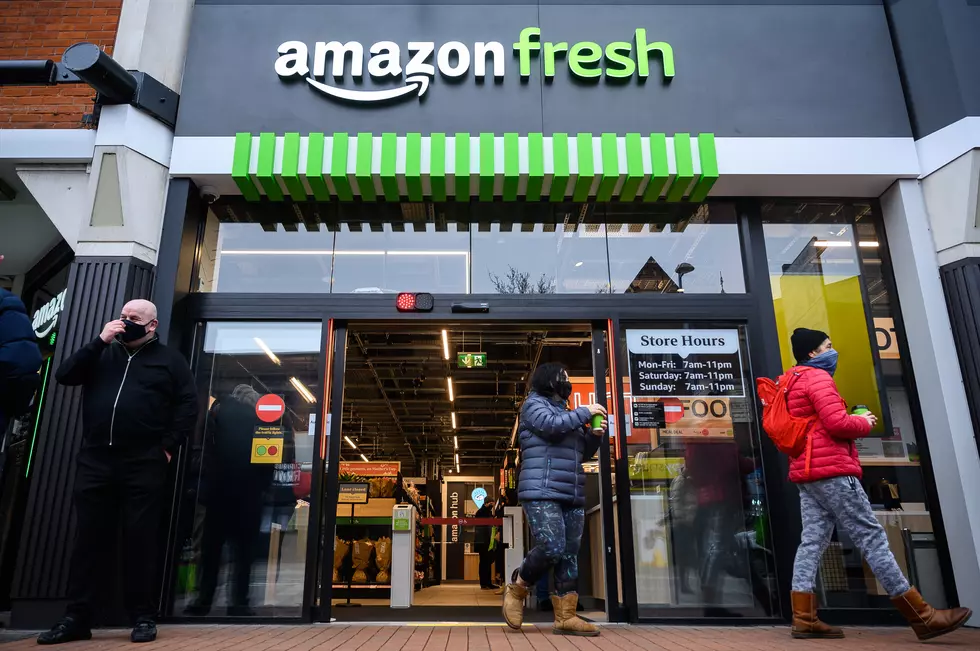 Amazon Fresh is Officially Coming to Brookfield
Getty Images
On the Ethan and Lou Show Wednesday morning, Brookfield's First Selectman Steve Dunn made it official. The building that looks exactly like an Amazon Fresh market being constructed in the Candlewood Plaza on Federal Road is, in fact, a new Amazon Fresh store, which according to Steve Dunn is scheduled to open on September 15, 2021.
Maybe you're asking yourself, what's the big deal? What's so special about Amazon Fresh compared to Stop & Shop, Shoprite, or Trader Joe's? What's so special is the new tech called Dash Cart.
Here's the deal. I do all the grocery shopping for my wife and me; in fact, I kind of like it. So Amazon Fresh has introduced their Dash Cart, a shopping cart equipped with an interactive screen and sensors that link to your grocery list and track purchases as you plunk them in your cart.
You open the Amazon app on your phone, hold it above a mini scanner beside the screen, and my shopping list pops up. The best part is the location of each item pops up too. Go ahead, call me a woman. I don't care because I'm having a blast!
Amazon Fresh is one of those shopping experiences where my wife, Mindy, would not be allowed to go unsupervised. The Dash Cart is like having your own personal shopper because it beeps and lights up like a tiny cyborg. My wife absolutely loves new tech and before she realizes it, her cart would spilling over with groceries to the tune of $400.
There's also an "Ask Alexa" Kiosk. She can recommend wine pairings, recommend recipes and who knows what else. But, no, she won't do the sexy talk with you. After reading several reviews about Amazon Fresh online from shoppers, I found a slight learning curve before Dash Cart becomes a valuable shopping tool. 
One more piece of advice should you decide to give Brookfield's new Amazon Fresh a try when they open in September, never ever under any circumstances, let Lou tag along when you go/ I think you know why.
CHECK IT OUT: See the 100 most popular brands in America
Remembering Summers Gone By on Candlewood Lake: