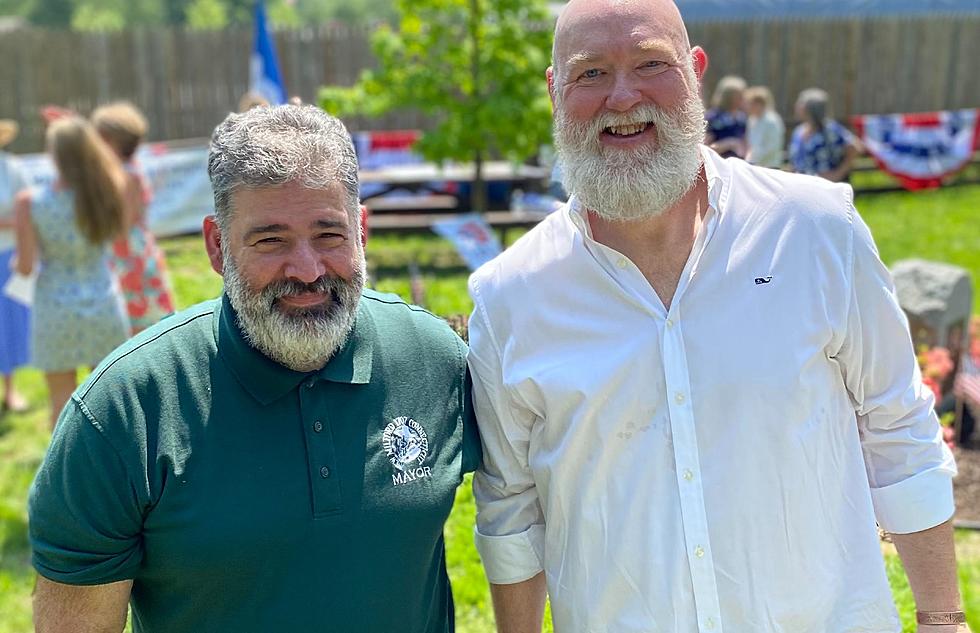 Is Krazy Vin's Coming Back in New Milford? The Mayor Shares the Truth
Pete Bass
Now that Diner Luxe is closed in New Milord, folks are wondering what might take it's place.
That intrigue built up to a fever pitch when residents reported seeing a sign that said Krazy Vin's coming soon on the outside of the building.
Krazy Vin's was a New Milford Gentleman's club back in the day and the sign created a lot of buzz around town. We asked New Milford Mayor Pete Bass about it when he joined the I-95 Morning Show on Wednesday (5/17/23).
The question that is top of mind in New Milford is, is Krazy Vin's going to be going into Diner Luxe anytime soon?
"So, Krazy Vin's, It was a great practical joke. For those that have been in New Milford for quite some time there was a gentleman's establishment here named Krazy Vin's that is no longer here for a number of years. Someone decided to put a sign up on Diner Luxe which currently entertaining some leased space there and it was a great joke. There were some people who took it for it being real. I had a lot of phone calls and texts and I just let them know that this was a practical joke and you know, it was very creative in design let's just say." 
Did it bring back memories for you? 
"Hahaha, I didn't go to the Krazy Vin's in New Milford." 
Let's just say there was a lot of chatter about it on the New Milford Facebook page and a number of popular Facebook posts on the topic. My favorite post came from Jones Ian who wrote:
"If someone thought Krazy Vins was coming back to Town should they be allowed to vote on the $100 million+ Town and School budget?"
That post had an interactive poll asking the question, these are the results as of (5/17/22);
No. Just No - 70%
Yes - 5%
Yes but there vote only counts as half a vote - 4&
When's Opening Day - 17%
If they dance, they vote - 4%
Check out the Ethan, Lou & Large Dave Podcast on Apple and Spotify
Just for fun...
A Curious Excursion in an Underground Brookfield Tunnel
Recently, I was having a discussion with a friend of mine, I told this person I'd accessed some caves and tunnels in my hometown of Brewster, NY which is just over the NY/CT State Line. He knows how much I love local history, and saw how excited I was about this journey. He told me there was an area of Brookfield, CT that I needed to see, one that most residents have never seen. He told me about a tunnel, one that was not far away from where we were sitting. I made note of the conversation and bookmarked the destination for a future trip.
10 Danbury Murals Perfect for Taking a Selfie in Front Of
These are some of the many murals in Danbury that are great to take a selfie in front of.