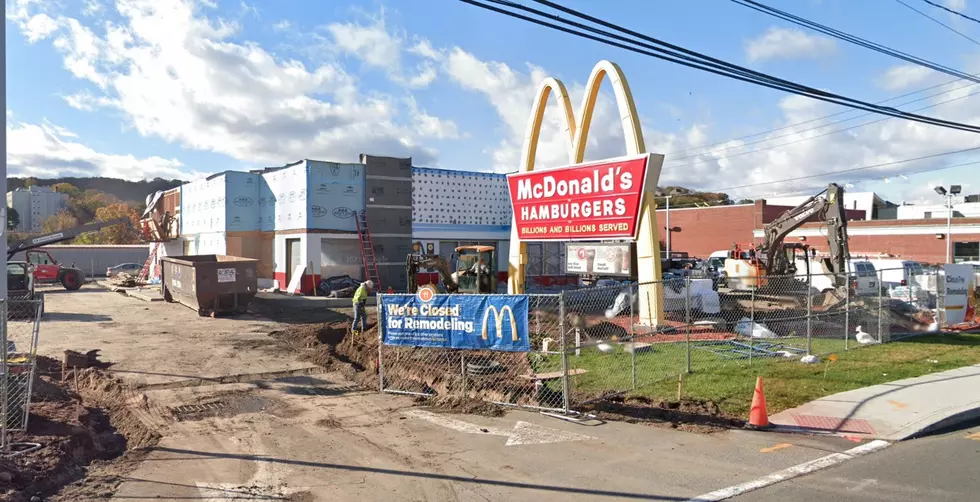 I'm Calling the Grammar Police on the Thomaston Ave McDonald's in Waterbury
Google
Do you spell out numbers? Do you type 'one' or '1'? There's a difference when it comes to saying you're first, and saying that you're #1, right? Well, according to the Waterbury Grammar Police, the Thomaston Avenue McDonald's is catching online shade because they're boasting that they're the #1 McDonald's in Waterbury, and people aren't having it.
A photo of a sign in front of the McDonald's at 45 Thomaston Ave in Waterbury made it into the Waterbury Talks Facebook Group. The photo was shared by Bill Dozer and Mentally Trill, and it shows that the sign reads "Welcome to...Waterbury's #1 McDonald's". It's true by the way, the McDonald's at 45 Thomaston Avenue opened up back in 1964, it was the first McDonald's in Waterbury. You can see what's missing in the sign Grammar Police, it's the "st" after #1.
The comments are great though, with fellow group members trashing the Thomaston Avenue location in favor of the Brass Mill Commons or Wolcott Street ones. I've been going to the Thomaston Ave one my whole life, and the Reidville Drive and Chase Avenue locations could be in the running for the true title of the #1 McDonald's in Waterbury. Who's to say? Based on sales, I have to imagine that the Reidville Drive McDonald's gets crazy I-84 traffic, and that's my guess as to which has the most volume. Fastest service time? I'd say Brass Mill McDonald's, but they can get overwhelmed easily with 84 traffic there too.
Keep an eye on that sign, I'll bet there's going to be a little 'st' stenciled in after the '#1' very soon.
Like Roni Cup Pizza? You Should Thank Brewster's Ace Endico
There's just something about that char and shape. If you love it as much as I do, you should thank a local company in Brewster, New York, they a factor in making it happen here.
Is the Brass City Mall a Dead Mall Walking?
10 of the Best Waterfalls in Connecticut