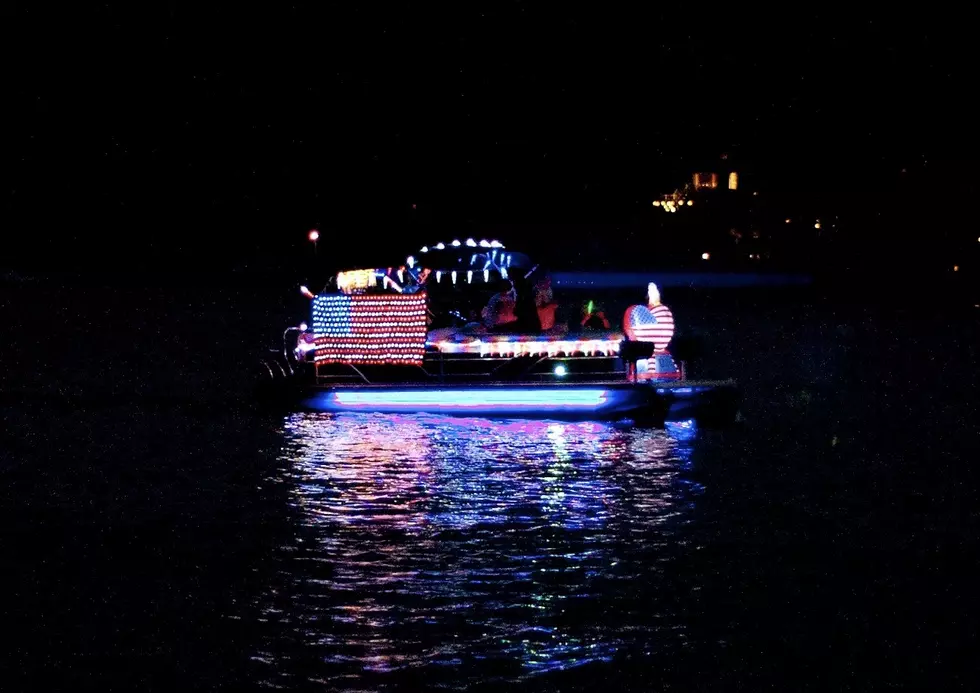 Update: Illuminated Boat Parade Set to Light Up Candlewood Lake This Summer
Candlewood Lake Photos FB Page
Candlewood Lake's Illuminated Boat Parade is back in 2021 and is a sight to behold. New Fairfield Park & Rec present Boat Parade 2021 on Friday evening, July 16, with a rain date of Saturday, July 17.
This amazing event debuted in July 2019 before COVID hit, and watching 30 boats lit up like Christmas trees was a breathtaking sight. This year's parade kicks off at 8:00 PM on the New Fairfield side of Candlewood Lake.
This year's participating illuminated boats will line up at 7 p.m. at Candlewood Isle beach and clubhouse led by the Squantz Pond Fire Marine 10 and proceed in single file formation while slowly cruising past New Fairfield Town Park, Knollcrest Shores, Chatterton Marina, Squantz Pond State Boat Launch, and will end at Spear Point with Ball Pond Marine 1.
Public viewing areas along the parade route will be at the following locations: New Fairfield Town Park (reservations are required) and the state launch parking lot on Rte 39. There will be NO shuttle bus service from the Memorial Field parking lot in New Fairfield this year.
You don't need to be a New Fairfield town resident to be part of the boat parade, but you will need a registration form to participate, which you can access by clicking this link. For more information about Candlewood Lake's Illuminated
Boat Parade, call the New Fairfield Park & Rec office at 203-312-5633 or click newfairfield.org. Whatever you do, don't forget your camera because you won't believe your eyes!
Candlewood Lake's Illuminated Boat Parade
Candlewood Lakes' Island House