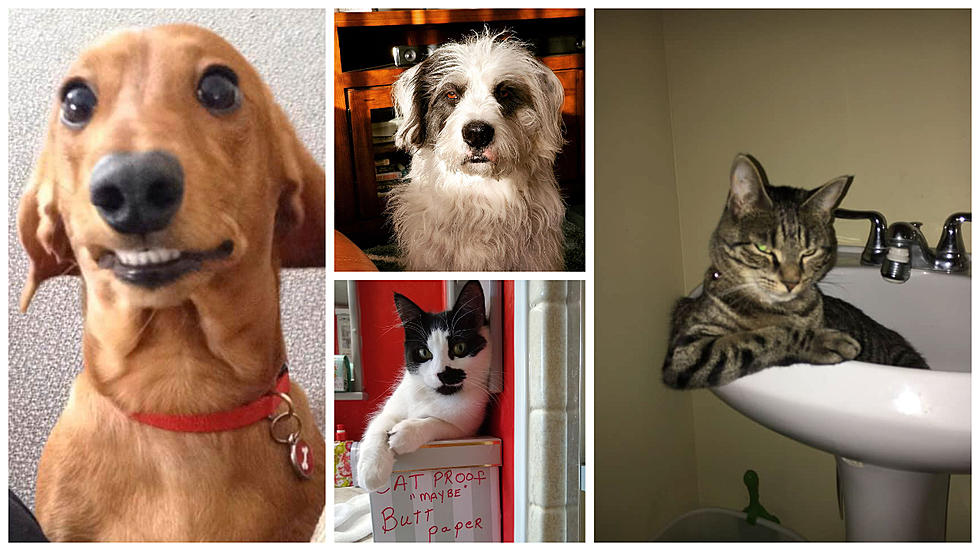 LOL: Greater Danbury Pets Pose as if They Were On a Dating Site
Kicks Facebook Image
A friend of my wife's from Long Island did this on her social media page recently, so I tried it on our KICKS 105.5 Facebook page.
"If your pet were on a dating site, what picture would you post?"
As we go through this whole coronavirus pandemic together, I'm trying to do some fun stuff every morning to kind of get your mind off all the news. Sometimes, you have to take a break from the constant stream of information and get back to the simpler things in life.
When I saw the question on a friends page last week, I thought it might be fun to see some of the pictures people would post. Think about it - I know people love their pets and it could be funny to see pictures that might attract other "interested" pets to connect for a date. I can just see the "missed connections" ad that would go with the picture.
"Looking for that special someone to take long walks with, share my treats, chase squirrels and give slobbering kisses to. Completely flea and tic free, just waiting to meet that special someone."
Here's a gallery of the pictures we received from our KICKS Country Nation listeners:
LOL: Greater Danbury Pets Pose as if They Were On a Dating Site
Enter your number to get our free mobile app