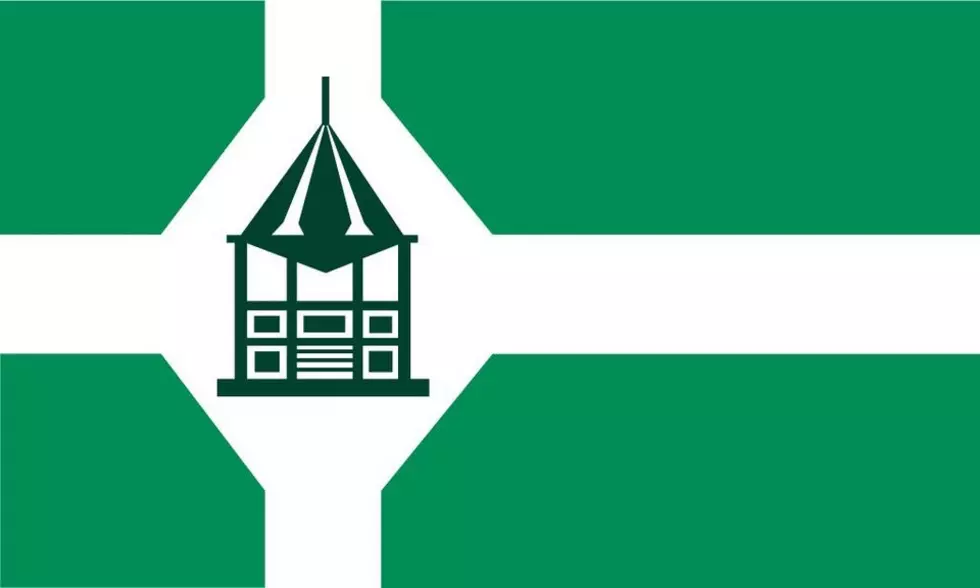 I Did Not Know That New Milford, CT Has Its Own Flag
Reddit
I was cruising through the New Milford, CT Reddit page and stumbled over this image. Apparently this is the official flag of the Town of New Milford, CT. According to the Reddit post, this has been the flag since 1995. The user who posted it goes by Manbearpig147 and they wrote:
The flag of New Milford -- a 300-year-old town in the state of Connecticut in northeastern United States, home to some 26,000 inhabitants -- was adopted on July 4, 1995, after a 6-month-long competition open to all town residents.

The winning design, picked from among 37 finalists out of 327 total designs submitted, was proposed by Jeanne Price, a teaching and practicing fashion designer. The symbolism of the "Green Wave" flag reflects the green rural environment and the 110-year-old gazebo (an open summerhouse structure around which festivities are held on the town green) placed at the intersection of two white paths."

I found it accidentally while looking up the square mileage of the town for a GIS assignment and thought it was pleasant.
First of all, I love it! I love New Milford, I lived there twice in my life and it will always have a special place in my heart. Second, I love this flag! Designing a flag has got to be tough to do, you need to capture the essence of a place and do it as simply as possible. This flag covers all those bases, so kudos to whoever designed it.
Now, I have to figure out if all the towns in the Greater Danbury area have flags, find the designs, and rate them. I'll give New Milford a 9 out of 10, an A and two meaty thumbs up. New Milford is in the lead.
P.S. If we are going to have these town flags we need to have some sort of local war, I'm not closing the door on a real one but at the very least we can throw down a field day, some capture the flag, dodge-ball. etc. 
Enter your number to get our free mobile app
8 Spots All Greater Danbury People Know