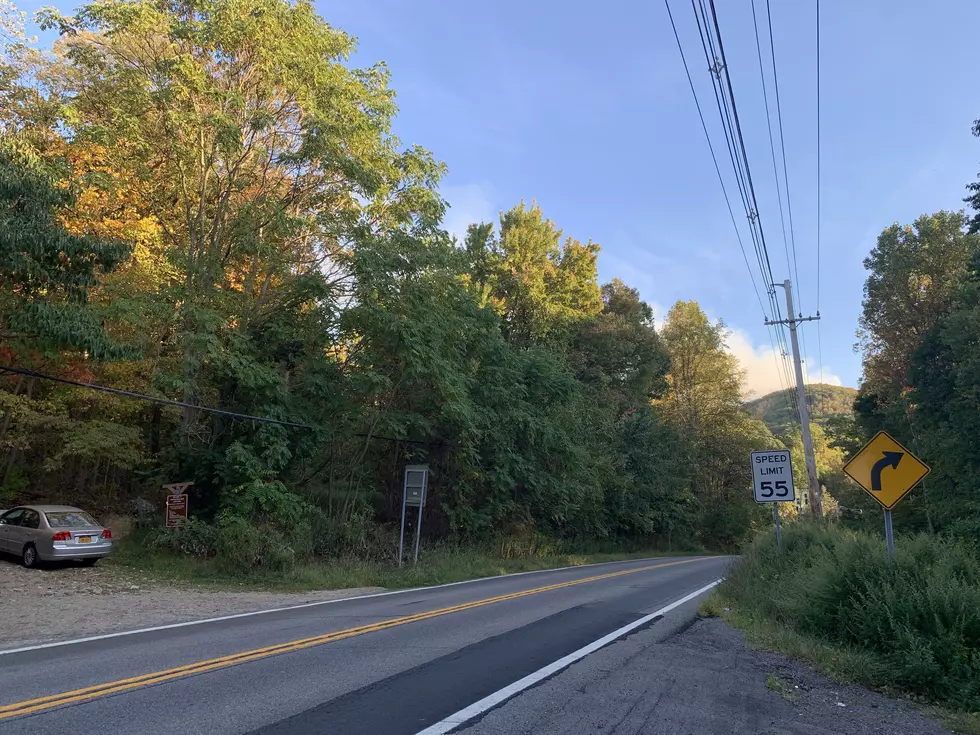 Hudson Highlands Fire Reaches 20 Acres
J. Corley/Townsquare Media
The Wilkinson Trail was closed as firefighters from the State Parks Taconic Region and State Parks Palisades Region, New York Department of Environmental Conservation rangers and New York State Parks police continued battling the blaze, according to the NY/NJ Trail Conference.
Helicopters continued making water drops from the Hudson River onto the mountain on Sunday. Fire lines to control the blaze had been dug around the top of Sugarloaf.
The NY/NJ Trail Conference maintains trails in the Hudson Highlands and Senior/East Hudson Program Coordinator Hank Osborn was the first to alert state authorities to smoke conditions on the mountain.
"I first noticed smoke on the mountain when I was crossing the Newburgh-Beacon Bridge at about 4 p.m. on Friday. I immediately called the State Park and they were not aware of the fire," Osborn said. "Evan Thompson, the park manager, called the office soon after I did and alerted them to the fire that he discovered independently from my sighting of the smoke on the top of Sugarloaf."
Hikers continued to access other areas of the state park over the weekend with nearly 1,500 visitors to Breakneck Ridge counted by the NY/NJ Trail Conference on Saturday.
New York State Parks, which has jurisdiction over Sugarloaf Mountain, has not responded to press inquiries at this time.