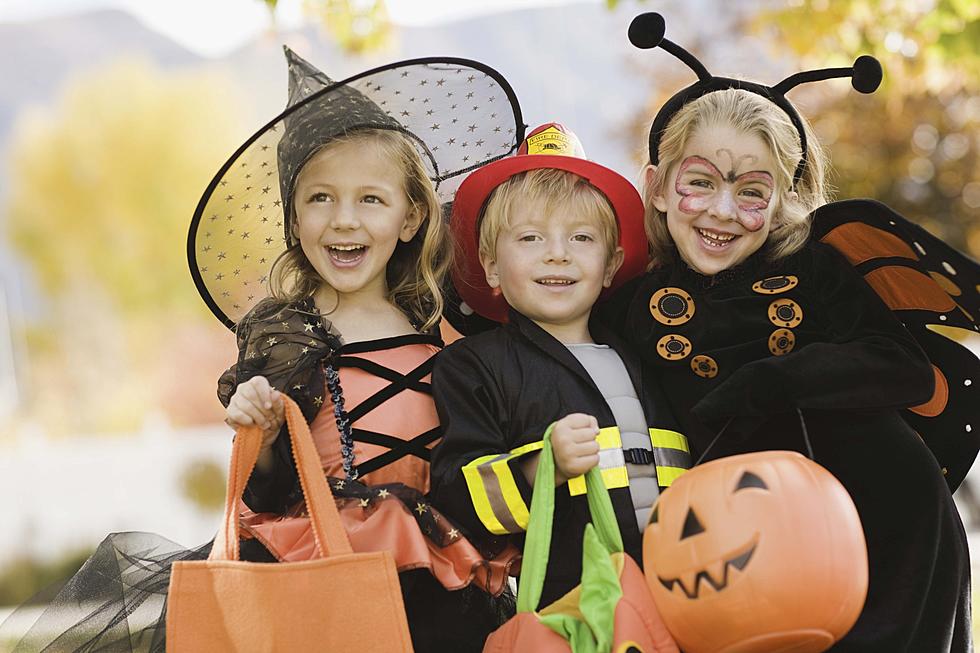 A Safe Halloween in Connecticut? CDC Releases Risk Guidelines
Think Stock Image
With Halloween about a month away, and being in the middle of a pandemic, many towns and cities in Connecticut and New York are considering not allowing door to door trick or treating.
It's a tough day to be social distancing, especially when it includes trick or treating, parties, and wearing masks, and not the kind that can ward off COVID-19. In fact, according to cbsnews.com, the CDC did mention that recently warning people about the difference in masks.
Halloween costume masks are not acceptable substitutes for cloth masks unless the costume mask is made of "two or more layers of breathable fabric that covers your mouth and nose and doesn't leave gaps around your face.
So in order to set some type of protocol, the Center for Disease Control has released their guidance assessing the risk level of traditional activities for Halloween.
Here is the list of different Halloween activities that are ranked by the CDC from low risk, to high risk.
Carving Pumpkins
Decorating Your Home
Outdoor Scavenger Hunts
Virtual Costume Contests
Movie Night
One Way Trick Or Treating (Exchanging Goodie Bags At The End Of Driveway)
Open Air Costume Parade
One Way Haunted Forest
Door To Door Trick Or Treating
Indoor Costume Parties
Visiting Haunted Houses
Hayride And Tractor Rides
As of now, both Connecticut Governor Ned Lamont, and New York Governor Andrew Cuomo have not banned trick or treating, and Lamont issued a statement saying that the Connecticut Department of Health is considering several guidelines to supplement the CDC's list of risk factors.
Enter your number to get our free mobile app
READ MORE: 6 ways the whole family can play together at home