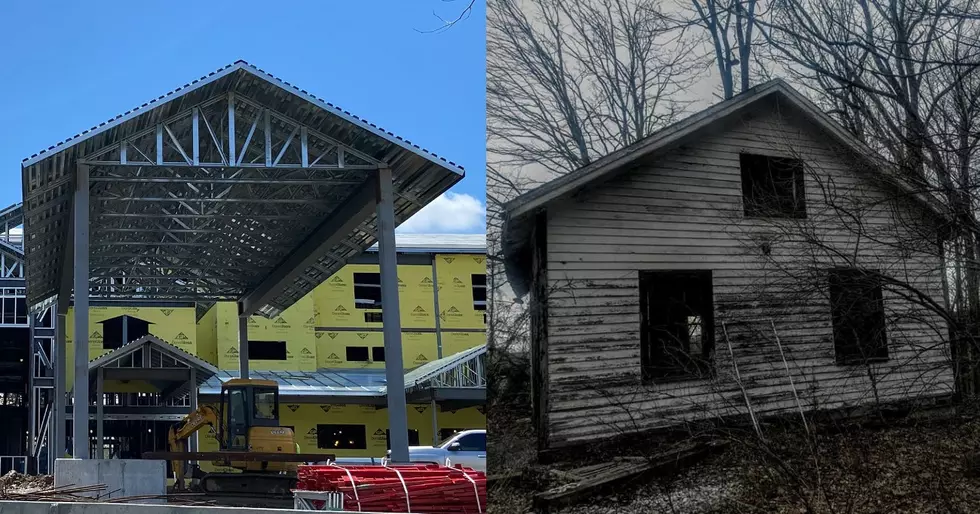 Horror Movie Set to Hopeful Future, Brookfield Property Now and Then
Photos: Lou Milano/Jose Adame
Brookfield, CT is in a growth phase, undeveloped land is being developed and abandoned parcels are making a comeback as well. One property in particular was in such a desperate need that people were considering using it as the set for a horror movie. Those "people" are me.
Horror Movie Set to Hopeful Future, Brookfield Property Now and Then
One abandoned place in Brookfield, CT is making it's comeback and the dramatic makeover has saved it from being the centerpiece of a really crappy horror movie made by me.
If you have pictures you think we need to see, share them using the I-95 Rock Mobile app. Download it for free at Google Play or the App Store and use the photo/video submission button.
Look Inside Rarely Seen Corners of Brewster
There is an area in Brewster, NY where US 202, Lower Mine Road, the Croton River, the train tracks and a reservoir all converge. This is a look inside the rarely seen corners of Brewster AKA the Town of Southeast.
Vacant Brookfield Properties Give Me the Creeps
Brookfield Connecticut is a beautiful New England town with picturesque landscapes and architecture. It does have one section of road that is about a mile long, that time has forgotten. When the highway got extended, the life started to drain from this portion of Federal Road and COVID-19 put the finishing touches on any business that was hanging on for dear life. There are supposed to be people in these places, that's why they were made. The absence of humanity in these spaces makes them tragic and chilling.
Drone Captures Crystal Clear Images of Brookfield From High Above
While cruising Youtube recently I found a video that captured my attention, drone footage from high above Brookfield, CT. The video happened to be of a section of Brookfield right above the radio station I've been worked at for 21 years, I-95.
Greater Danbury Bobcat Sightings, Too Close for Comfort
This morning (4/28/21) on the Ethan and Lou Show we were discussing a viral video from North Carolina. In it, a couple was brutally attacked by a rabid bobcat but according to
USA Today
, they are going to be OK.
This sent me off on a tirade about bobcats because this happens to be one of my pet peeves. In the Greater-Danbury area, wildlife sightings are frequent and when one animal gets photographed, everyone piles on and says, yeah me too You saw a bear? I saw a bear!
I made the case that too many people are claiming to have seen bobcats recently, and with no proof. I said, look I know they are prevalent but they can't be around in the numbers that people will have you believe. Every Frank and Fran in the area says they saw one yesterday.
I said, if you saw a bobcat, prove it. It looks like I may have been underestimating the bobcats and the Ethan and Lou listeners because they did prove it and in a hurry. These are the Greater-Danbury Bobcat Sightings That are Too Close for Comfort.