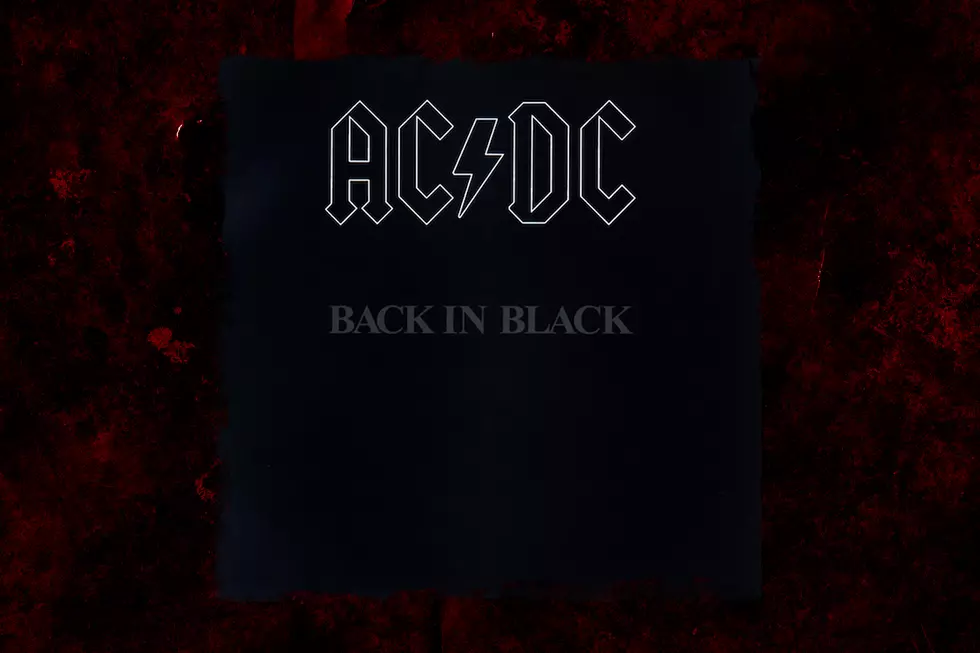 Has It Really Been That Long Connecticut AC/DC Fans?
Albert / Atlantic
It's a long way to the top if you wanna rock 'n' roll. Unfortunately, if you live in Connecticut, it's even longer if you wanna rock 'n' roll with AC/DC.
It was exactly 20 years ago this Tuesday night that the legendary AC/DC performed live for their Connecticut fans. The band played at The Meadows Music Theatre in Hartford on August 2nd, 1996. Since then there has been no return visit from Angus and the boys.
To put things in perspective, the last time AC/DC played Connecticut the original Independence Day was the #1 movie at the box office, Bill Clinton was in his first term as President, and a 22-year old Derek Jeter was playing in his first full season as starting shortstop for the New York Yankees.
AC/DC was touring off of their latest studio album 'Ballbreaker' at the time they came to The Meadows. Since then they've gone on three full tours - The Stiff Upper Lip Tour (2000-2001), The Black Ice World Tour (2008-2010), and the current Rock Or Bust Tour (2015-2016). Along the way they made stops in New York, New Jersey, Boston & Foxborough but nothing here in Connecticut.
Accoding to the website AC-DC.net AC/DC had played in Connecticut eight times prior to that '96 Hartford show. Here is a quick rundown of those CT shows - Willimantic 8/26/78, Hartford 12/3/81, Hartford 12/4/83 & 12/6/83, New Haven 12/7/83, New Haven 9/12/85, Hartford 5/5/88, and Hartford 11/4/90. That number would have been nine if not for the cancellation of AC/DC's concert at Lake Compounce in Bristol back on July 13th, 1991 due to the venue's financial problems.
So the big question is: Why hasn't AC/DC come back to Connecticut since 1996?
Listen to any classic rock station in Connecticut and tell me AC/DC isn't in heavy rotation. They have a huge fan base here. There is certainly a demand for the band. Is it maybe that their demand is too big for venues like Hartford's XL Center or Xfinity Theatre, or The Mohegan Sun Arena in Uncasville? That would make sense if we didn't see bands like The Rolling Stones and Bruce Springsteen regularly come through our state.
Whatever the case may be we're now at the point where we may never see AC/DC in Connecticut, or anywhere else for that matter, again. The state of the band is in serious question after this current tour ends. Axl Rose is only temporarily filling in for the departed Brian Johnson who was forced to exit due to hearing problems. The band's long-time bassist Cliff Williams just recently announced he's retiring after this tour ends. Malcolm Young is no longer in the band due to health reasons and their long-time drummer Phil Rudd was ousted from the band due to serious legal problems. That leaves Angus Young as the only original and/or long-time member of the band.
Angus Young is still the man in charge, however, so if he wants to keep AC/DC going he will. So far he hasn't given any indication that he's ready to pack it in. Until our favorite rockin' school boy says it's over there's still hope. This Connecticut AC/DC fan is still hoping.
AC/DC "BALLBREAKER" LIVE 1996:
You can listen to Eric Senich play plenty of AC/DC on Saturdays from 10am to 3pm on 95.1 FM. You can also listen online by clicking here or by downloading the radioPup app for your mobile device.