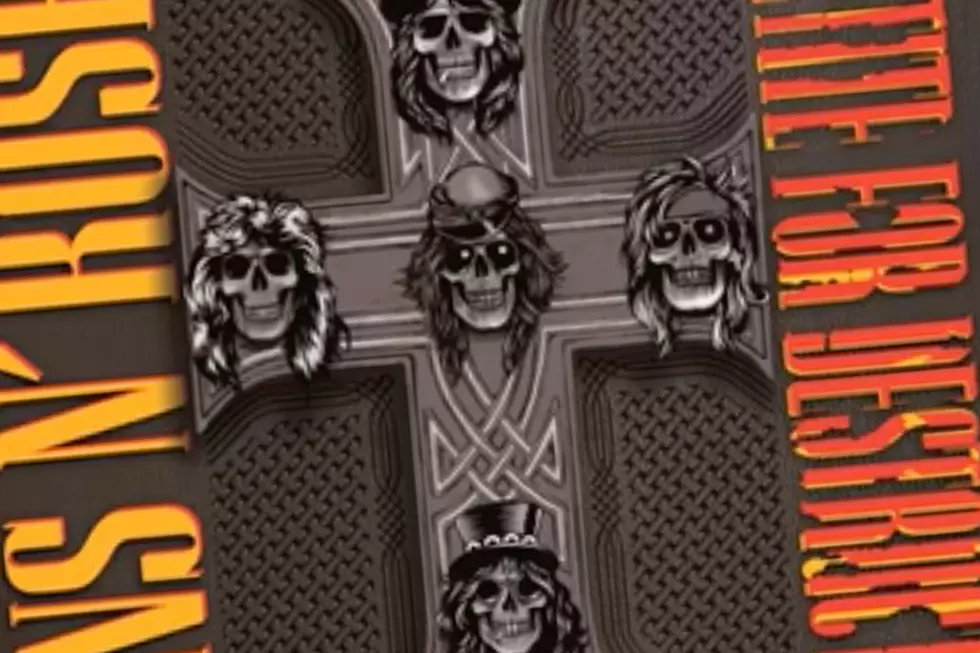 Listen to Guns N' Roses' Acoustic Version of 'Move to the City'
Geffen
Guns N' Roses' expanded editions of their groundbreaking 1987 debut album, Appetite for Destruction, are out next week, but you can check out another previously unreleased recording found among the bonus material now. The band has released an acoustic version of "Move to the City," a song that first appeared it its original form on the 1986 Live ?!*@ Like a Suicide EP.
The track is one of two outtakes from the Appetite sessions with producer Mike Clink that appears on the upcoming reissue. The other, "Shadow of Your Love," was released a while back along with the new sets' announcement. That song put GNR back on Billboard's Mainstream Rock chart for the first time in nearly a decade.
Earlier this month, the band released a demo of "Welcome to the Jungle," one of 25 tracks recorded at Los Angeles' famed Sound City Studios in 1986 that are included on the box.
You can listen to both "Move to the City" and "Welcome to the Jungle" below.
The Super Deluxe Edition of Appetite for Destruction contains a remaster of the original album, 49 previously unreleased recordings, all of the singles' B-sides and the GN'R Lies album minus the controversial "One in a Million."
The set also includes a 96-page hardbound book with photos from Axl Rose's archive and a slew of replications of memorabilia and artwork. A limited-run "Locked N 'Loaded" edition of the box adds the music on vinyl and digital formats and even more artwork and bonus features. The Deluxe Edition contains a second disc with 18 songs, seven of which have been previously unreleased.
Listen to Guns N' Roses' Acoustic Version of 'Move to the City'
Listen to Guns N' Roses' 1986 Sound City Demo of 'Welcome to the Jungle'
Every Guns N' Roses Song Ranked