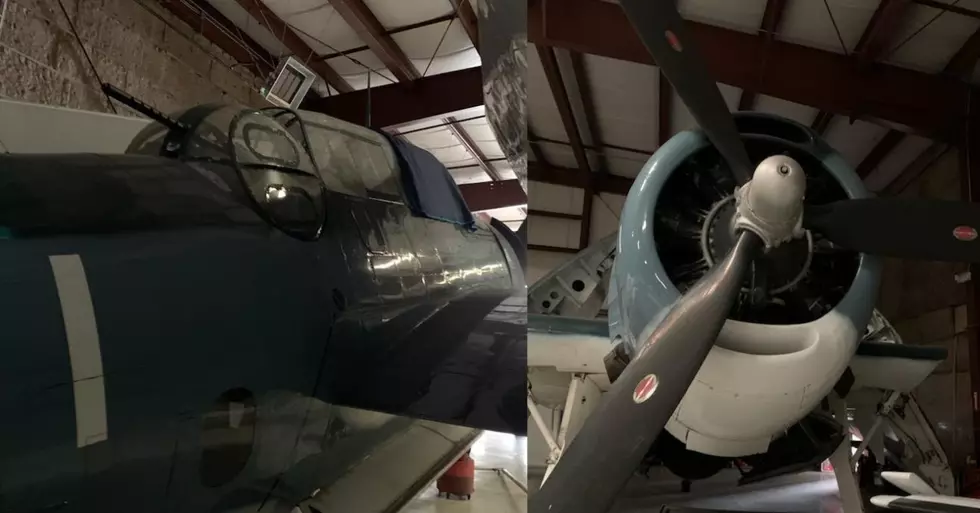 PHOTOS: Grumman TBM-3E Avenger Navy Jet Sits Idle in Danbury
Photo: Lou Milano
Someone I know said they have a late 1940's Navy Jet right outside of their office in Danbury. I told him I needed photos and poof, here they are.
So what is the Grumman TBM-3E Avenger?
PHOTOS: Grumman TBM-3E Avenger Navy Jet Sits Idle in Danbury
The first "Avenger" offensive took place in Japan in WWII.
Pilots say it flew like a truck but was rugged and reliable. Former pilot, Lieutenant David Shapiro told WarBirdsNews that "she was a real brute" and "a lot of the time demanded your full concentration but behaved itself well in the right hands."
According to Flying Leathernecks, the Avenger is at least partially responsible for sinking the "Hiei" Japanese battleship with it's Bliss-Leavitt Mark-13 torpedo.
To my knowledge the "Avenger" in these photos in not a public display, maybe one day it will be. It certainly is a beautiful piece of American Military history. I didn't say where this is but it's not a huge secret or a big deal, it's somewhere in Danbury.
I'm not publishing the name of the owner or it's location because I can't touch base with them. I realize some people just don't want unnecessary attention.
P.S. "The Avenger" also ended up being part of the Royal Navy fleet. Yeah, we let them use it.
5 Can't Miss Landmarks of Putnam/Westchester Counties in NY