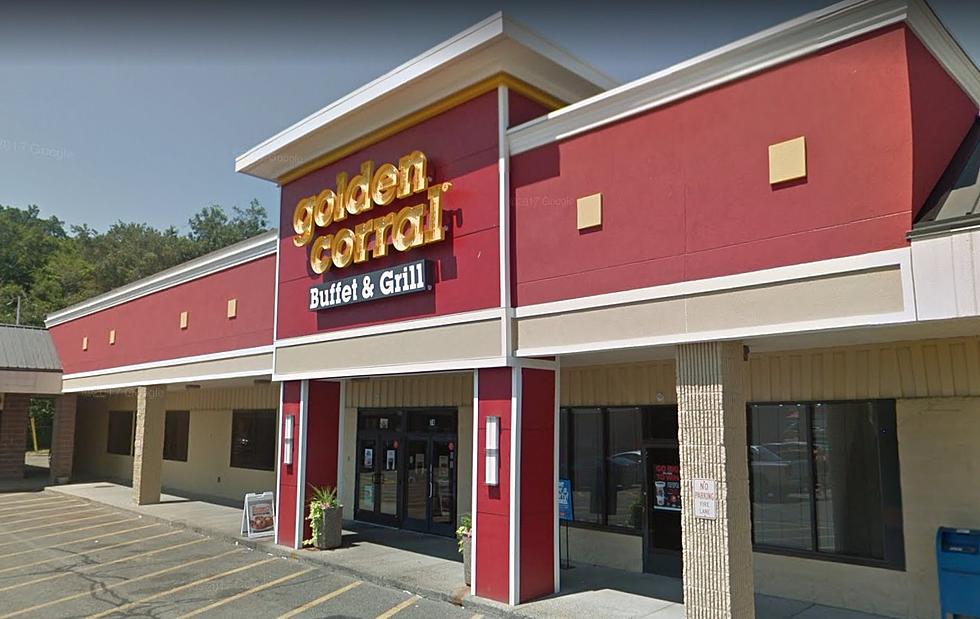 Golden Corral's Only Connecticut Location Closes For Good
google maps image
If you're a fan of the Golden Corral buffet, you'll now have to travel out of state to find an open location.
With little notice, Golden Corral announced early Tuesday that they had closed their Milford location as of 9 PM Monday night.
According to patch.com, the buffet restaurant took down their Facebook page, and just posted this announcement on social media early Tuesday:
"We wish to inform the public that Connecticut Golden Corral closed its doors at 9 p.m. on Sept. 30, 2019. It has been a privilege serving our loyal customers and fans who regularly traveled from across our state and New York to dine here with family and friends. We especially appreciate the many staff members for their contributions, their smiles and their hard work".
With that being posted, the only Golden Corral that was located in Connecticut has now closed for good.
The buffet opened with much anticipation and hype in Connecticut back in 2017, but now the closest Golden Corral restaurants are located in Poughkeepsie, N.Y. at 2345 South Road, and in Springfield, MA. at 436 Parker Street.
When it first opened in Connecticut, Golden Corral reported that the Milford location would employ up to 200 people.
Golden Corral became very popular thanks to their endless breakfast, lunch, and dinner buffet. Over the last few years however, they have closed many of their locations around the area, including some Hudson Valley Golden Corral locations.