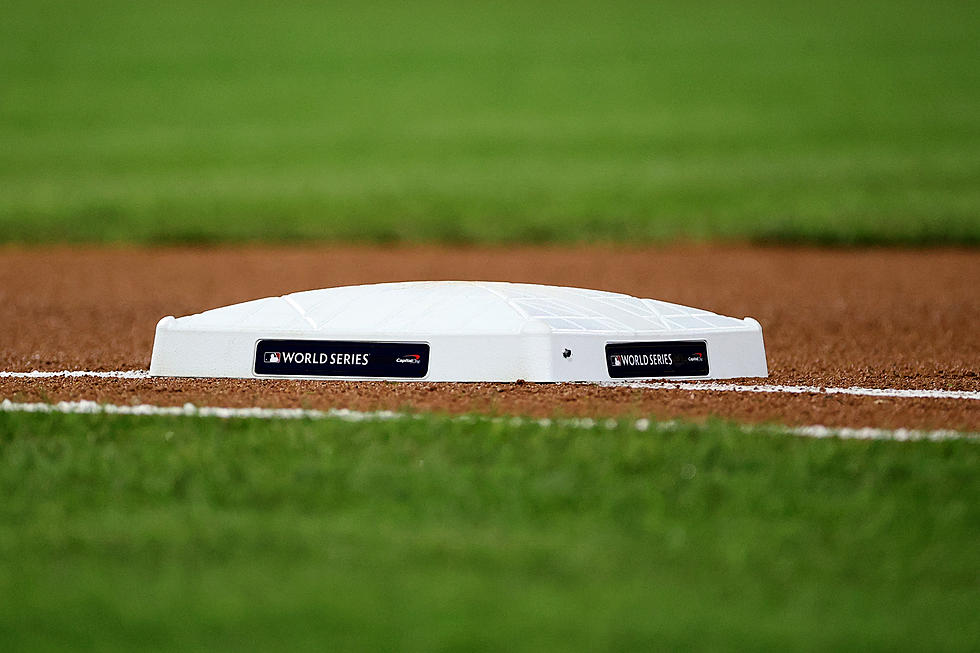 Free MLB Event for Kids in Danbury Gets Saved from Air Quality Issues
Getty Images
About a month ago I had a meeting with the folks from Family & Children's Aid in Danbury, CT.
The organization wanted to give me a rundown of some of the amazing services they provide for families and children in our communities. What they did not know is that I've known about their wonderful deeds for quite awhile.
We had a nice talk and they asked us to promote their baseball event for the children of the Greater-Danbury area on Saturday June 10th from 9 am - Noon. We helped get the word out that they'd joined forced with the Major League Baseball alumni association to hold a free baseball clinic for kids. This event gives the children an opportunity to mingle with former pro ball players to get baseball and life skills.
As the day approached, the Canadian wildfires put the clinic in jeopardy. Organizations all across the country were cancelling outdoor events because of air quality issues and Danbury would have to do the same.
But at the last second, the event was saved by the Danbury Sports Dome and the Mayor's office. The event has been moved to the Sports Dome at 25 Shelter Rock Lane in the Hat City.
Danbury Mayor Dean Esposito was vital in keeping the event alive and we spoke to him about the event on Thursday (6/8/23). The Mayor said:
"Thank you for promoting that, it was a big change real quick but as you know the quality (air) out there isn't the best for anybody. So, with the support of the Danbury Dome there, they settled in and gave them the opportunity to do it inside. It's conditioned air in there so it's going to be alright. I just want to reemphasize it's a free event, there is no real, I mean you have to register but the indication we got yesterday is that it's free so that is a good thing."
The Mayor added:
"I think it's going to be really good for the kids even the parents, everyone loves to meet Major Leaguers so it's going to be a really good event for the city and the kids." 
WHO: You & your kids mingling with former MLB stars
WHAT: The 2023 Free MLB Baseball Clinic Series
WHEN: This Saturday June 10, 2023 from 9 am - Noon
WHERE: The Danbury Sports Dome - 25 Shelter Rock Lane
WHY: Because the kids will love it.
Last week, we spoke to one of the former pro ball players who will attend the event, John Doherty.
If you'd like to attend the 2023 Free MLB Baseball Clinic series simply register at fcaweb.org/mlb.
The children that attend will get a baseball signed by players from the Mets, Red Sox, Tigers, Phillies and Dodgers. BUT WAIT! There is more, the kids will get free tickets to a Danbury Westerners game and a chicken sandwich from Chik-fil-a.
This is the kind of thing we don't do enough of anymore, baseball, kids, chicken, free, that is so American and I'm proud I got to be a small part of it.
Check out the Ethan, Lou & Large Dave Show on Apple and Spotify 
Rabbits Hockey Squad Cheered in Danbury's Version of Canyon of Heroes
Hockey is not exactly synonymous with a sunny May afternoon but it was all puck on Sunday in Danbury, CT. The Danbury Hat Tricks and their fans celebrated their FPHL Championship win in dramatic fashion. The team, coaches, personnel and city officials snaked their way though the D-Block in a Championship parade.
7 Outdoor Destinations Await for a CT Adventure
If you're anything like me you spend most of your days hiding your inner child waiting to break out. No one particularly likes "adulting" and corporate life can really drain the joy right out of your body. So, when it comes time to recreate we all deserve a chance to really kick off the dust. We want to run barefoot, swim, hike and eat smores fireside. If any of what I just said sounds like you, I've got the perfect break for you. Sorry, I mean I have 7 Outdoor Adventures that are just waiting for you.