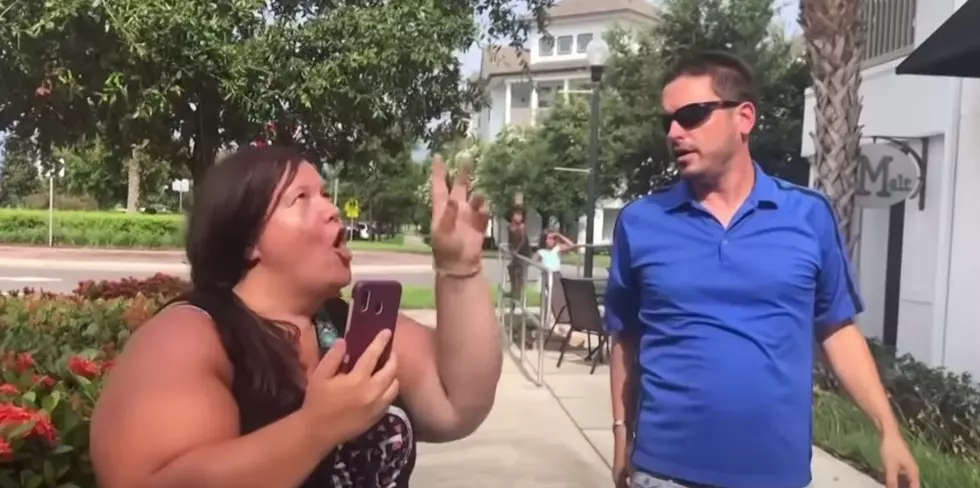 Floridians Stage Anti-Mask Rally, Florida Leads the Nation in Positive Tests
Youtube
According to Global News Florida is now the epicenter of COVID-19 infections in the U.S. In just the past two weeks, the state reported 109,000 new coronavirus cases, more than any other state. How did they celebrate this distinction? They threw an anti-mask rally at a grilled cheese bar.
The rally took place in Windermere, Fla on Saturday (7/11/20). The restaurant known as "33 & Melt" has become a focal point for the mask discussion because the owner is not demanding that customers wear masks. During the rally, officers from the Bureau of Alcohol, Tobacco, Firearms and Explosives (ATF) showed up to serve the owner with a written warning.
America tries things, we experiment and it's always furthered our interests as a country but when an experiment fails we typically ditch it and move on. Florida is a failed experiment, we gave it a shot and it didn't work out. It's not for lack of effort, we attempted to live among dinosaurs and decorate the Christmas tree in 100 degree heat with 1000% humidity, it made people nuts. Humans were not meant to live in these kinds of swamps with bugs the size of sparrows as neighbors.
It's time to scrap the experiment and move on with our lives. We can give everyone a key so they can get in during the winter months to get a break from the cold but that should really be it, forever. Florida you say?
P.S. I'm really getting good at just the right screen grab for these videos. If that still image of this lady shouting to the heavens didn't lure you into my trap, nothing will. 
Enter your number to get our free mobile app
CT Reddit Thread Reacts to Seeing NY License Plates in Nutmeg State