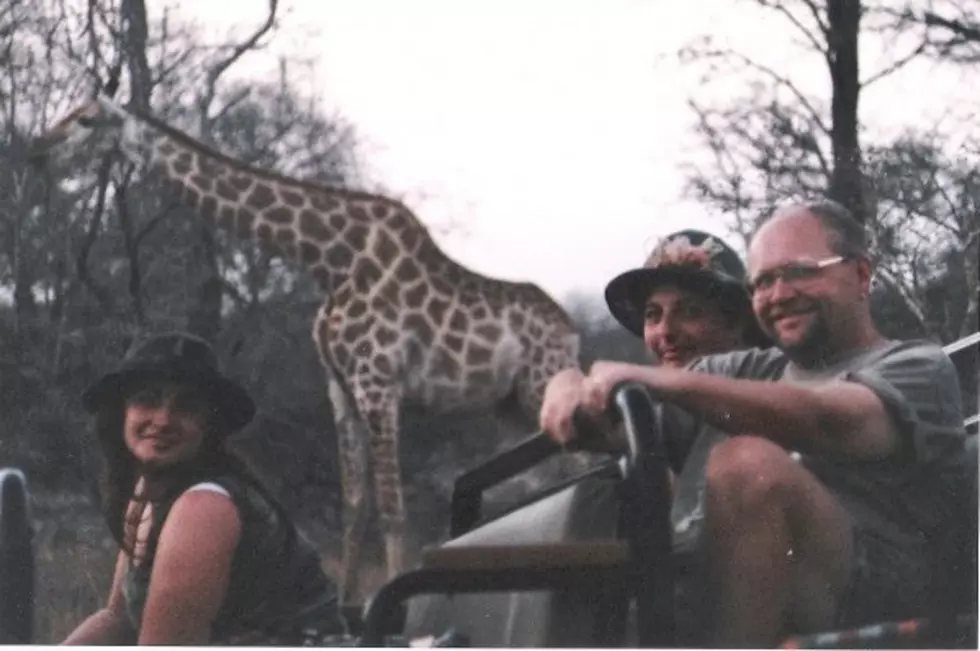 FLASHBACK: I-95's African Safari Adventure in '99: Photo Gallery
Ethan Carey
Whenever I'm asked about my fondest memory over the last 41 years working at I-95, I'll never forget our African Safari.
Enter your number to get our free mobile app
Her name was Christine and she owned a company called, 'The Africa Desk' that was located on Rt. 7 in New Milford around where 'Wetmore's Chrysler Jeep' now stands. As soon as Mary and I met with Christine we knew this was going to be a trip like no other. She was an exceptional travel agent that specialized in booking African safaris where she accompanied her clients as their personal guide.
Giving away an African Safari to the Sabi Sands Game Reserve in Mpumalanga, South Africa has always been considered one of I-95's most astonishing listener giveaways, and best of all, it was billed as a come-along trip with I-95's Ethan and Mary Morning Show. We gave the safari away at a jam-packed giveaway bash at Tuxedo Junction in Danbury.
I-95's African Safari Adventure
Danbury's Zombie Properties