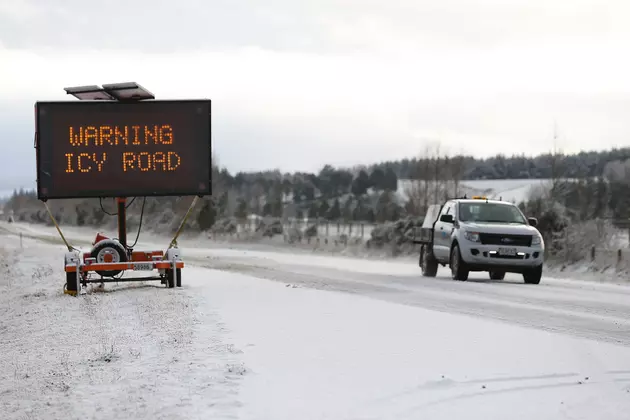 Farmers' Almanac Predicts a Cold and Snowy Winter for Connecticut
(Photo by Dianne Manson/Getty Images)
It's time to get your mittens, boots, and snow shovel's ready, cause once again this year the Farmers Almanac is predicting a cold and snowy winter for Connecticut and New York.
Let's face it, most of us are obsessed with weather, and it's not like we're satisfied with just today's weather or even the extended 10 day forecast, we want to know what we can expect months from now.
That's why this time of year is so important because once again it's time for the Farmers Almanac to release their official predictions for the winter of 2018. Now one can argue that the Almanac is not all that accurate, the last few years it's predicted a cold and snowy winter for us, and look what happened.
The Almanac has been doing these seasonal predictions since way back in 1818, and they do have their own secret formula for these predictions.
This year, the official word from the Farmers' Almanac is that once again, we will have a cold and snowy winter.
I guess if you keep predicting the same thing year after year, sooner or later, you're going to be right. So this year, editors will be looking to redeem themselves.
One particular thing of note for those rooting for shovels, they are red-flagging some 2018 dates in our region. The Almanac says to watch out on January 20-23, February 4-7 & 16-19, and March 1-3 & 20-23 for some heavy precipitation. Looks like good news for skiers and snow enthusiasts, but if you're not a fan of winter, then it might be a good time to book that tropical getaway.
All in all, the Almanac is forecasting up to five coastal storms that will impact most of Connecticut and New York. By the way, the Almanac boasts an 80% accuracy rate on their winter predictions.