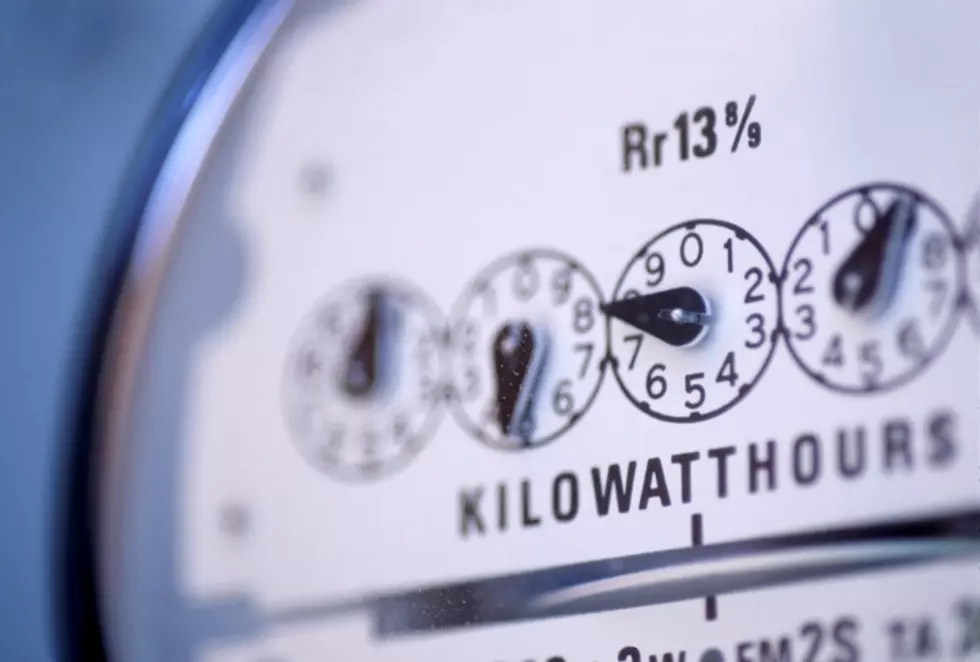 Eversource on Recent Increase: 'The New Rate Change is Not a Rate Hike'
Think Stock Image
Here's a little brain teaser for you, when is a rate hike not a rate hike? Give up, when it comes from Eversource.
Many of you may have already heard of the Eversource rate change coming on January 1. Now, most people are calling it a rate hike, but according to Eversource it's not a rate hike, but rather a generation increase.
Let me explain. Last week during my conversation with Danbury Mayor, Mark Boughton, the Eversource rate hike came up, then a few days later I received an e-mail from Tricia Modifica, from Eversource Media Relations, trying to explain what was going on.
Now I'm going to leave it up to you to decide if it's actually a rate hike, or just the changing of the generation rate. Here's what she had to say to us:
"My name is Tricia, with Eversource Media Relations.  I saw your interview with Mayor Boughton and wanted to reach out about the portion regarding an Eversource "rate increase".  The utility business can be complex and often different aspects of rates get confused so I want to explain it a bit.  The rate change that goes into effect on Jan. 1 is not an Eversource rate hike, the rate that is changing is the generation rate which is the price of the electricity that we are required to buy on behalf of our customers with no profit to the company.  By state law, electric utilities, (Eversource and UI) have to purchase electricity from power generators twice a year and pass that cost to customers with no mark up.  These generation rates change on Jan 1 and July 1. Thanks for allowing me to explain".
She also included an official news release from the company explaining just what this increase is all about. Apparently, this increase happens at the beginning of each year due to higher regional winter prices for natural gas, and the rate decreases in the second half of the year.
Now technically, according to the press release, the company can claim it's not a rate hike because this is a direct pass-through cost to customers for the price of power generation, with no profit to the company, plus the power company also claims the new rates taking effect on January 1, 2020 actually represents a decrease if you compare it with similar increases that were issued during the first half of 2018, 2019, and 2020.
Eversource Senior Vice President and Chief Customer Officer, Penni Connor, also talked about the rate increase, or should I say the increase in the generational rate, in the same press release:
We recognize the effect higher electricity prices can have on our customers, especially during these unprecedented times with the ongoing COVID-19 pandemic, and we want to help them better manage their energy use. Like our customers, we have no control over fluctuating energy prices, but the myriad of energy-efficiency programs we offer can help people reduce their usage, tighten-up their homes and keep energy bills down year-round.
Finally, the company said the new rate will be in effect starting January 1 to June 30. The average customer who uses 700 kilowatt hours of electricity each month should see an increase of about $7.11 per month in their bill.
Enter your number to get our free mobile app
10 Crazy Connecticut Laws That Actually Exist