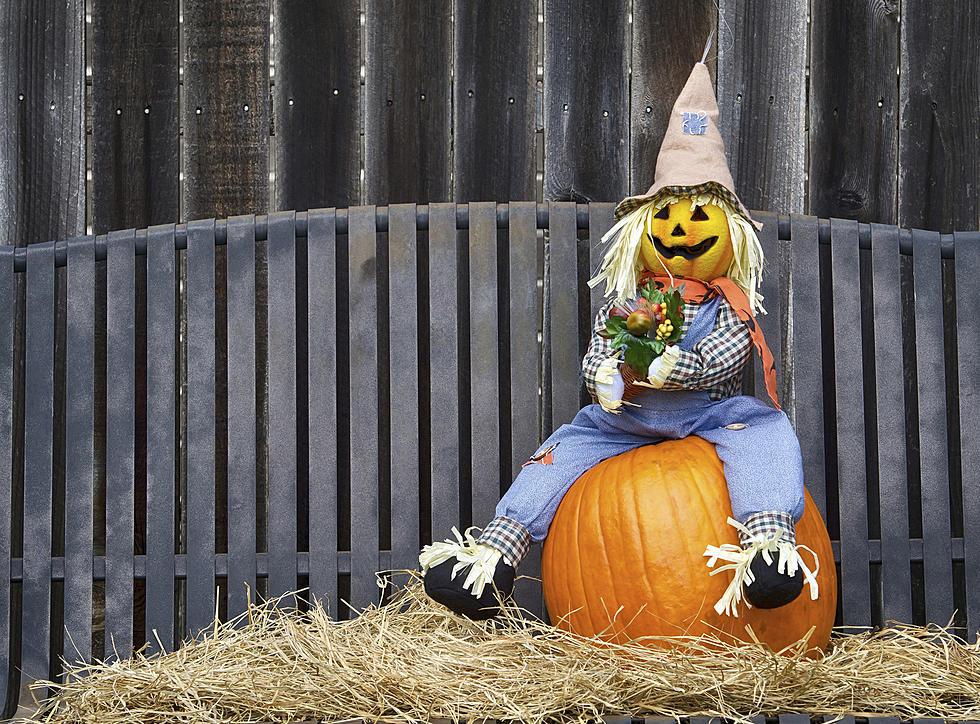 Downtown Danbury to Be Transfigured Into a Fall Utopia in October
leekris
City Center Danbury has announced their Autumn decoration theme for the Main Street area, it's called "Falling for Downtown."
The Danbury Dining & Entertainment District will be lined with homemade scarecrows created by city residents. It's all part of a contest that residents can enter now through the City Center Danbury offices. If you'd like to be a part of the decorating and maybe win $500, head to the City Center Danbury Website, here's how it works:
Fill out the registration form on the website.
Pick-up your scarecrow frame at the CityCenter headquarters, located at 268 Main Street or Call (203) 792-1711 to have one delivered.
Return your decorated scarecrow to the CityCenter offices. Please call ahead to ensure someone is there to receive it.
Winners will be announced at the Halloween on the Green event (construction progress permitted).
Rules & Criteria:
Scarecrow structures will be provided to all participants, height is 5 feet.
Decorate scarecrow for display, downtown businesses can use their logo for promotion on the scarecrow, a great team building event for employees!
Scarecrows must be made to withstand weather conditions.  All decorations must be firmly attached in order to stand up to sun, wind, and rain.
We reserve the right to remove any entry that does not maintain their ability to be displayed.
Scarecrows should be whimsical/funny/cute, autumnal, colorful/vibrant, historical, creative in their use of materials/earth friendly.  Entries should not be scary, gruesome or bloody.  Nothing controversial, religious or political.
All entries must be handmade, constructed of recycled clothing, hats, straw, raffia, etc.  The use of real pumpkins, gourds or like items is not allowed.  Scarecrows are not allowed to have mechanical or electronic parts.
CityCenter Danbury and the City of Danbury are not responsible for any loss of or damage to the scarecrows.
Special requests for Scarecrow location may not be honored but will be considered.
Entries become property of CityCenter Danbury and will not be returned.
Grants for material costs are available.
First prize is $500 cash!  There will be five other prizes – each a $100 gift certificate to a downtown establishment.
That is not all City Center has in store for the fall, you can also attend "Dancing Under the Stars," at the top of the Patriot Garage in Danbury on September 30th.
This is exactly what it sounds like. It's a free, fun dance class that takes place outside on the top floor of the Patriot Garage. I went to one of the summer "Dancing Under the Stars" classes because my wife loves to dance, thankfully my buddy Joe was kind enough to capture that on film.
Conquer Merengue, Bachata and Salsa in a 30 minute dance class and then walk to dinner downtown.
P.S. Check out City Center's website to learn more about the Downtown Grub Crawl.
Some of Danbury's Coolest Christmas Light Displays 2020
Some of Danbury's Coolest Christmas Light Displays 2020: Part 2
Some of Danbury's Coolest Christmas Light Displays 2020: Part 3
A Look at the Most Expensive Homes in Danbury
The 4 Best Places to Get Punched in the Face in Danbury
8 Spots All Greater Danbury People Know
LOOK: Here is the richest town in each state
Just saying the names of these towns immediately conjures up images of grand mansions, luxury cars, and ritzy restaurants. Read on to see which town in your home state took the title of the richest location and which place had the highest median income in the country. Who knows—your hometown might even be on this list.