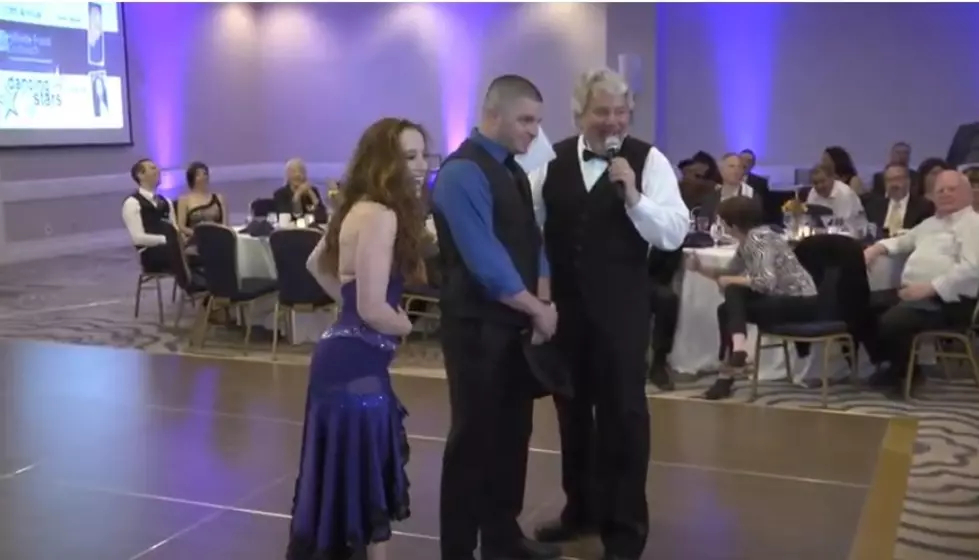 'Dancing With Our Stars' Competition Set to Hit Danbury
youtube image
It's the 11th annual Hillside Food Outreach Dancing With Our Stars event, and it's happening this Saturday night in Danbury at the Ethan Allen Hotel.
Business and community leaders in Greater Danbury come together Saturday night to show off their sweet dance moves with the assistance of a professional Arthur Murray instructor. The event is to help raise money for the Hillside Food Outreach, and is one of the the organization's main fundraisers for the year.
The Hillside Food Outreach is working to end hunger in Fairfield, Westchester, and Putnam Counties. Each month, volunteers deliver food to over 2000 people who are struggling to make ends meet, and the Dancing With Our Stars event is a major contributor to stocking the food pantry shelves.
Here are some of the local stars who will be dancing this year:
This is also my seventh time hosting the event and it's always a blast. Plus, we get to raise much of the money that's needed to purchase some of the food we deliver all during the year. There are a few ways in which you can help out. If you can't make it to the Ethan Allen Hotel Saturday night, you can always vote online. Just click the link below and you'll have a chance to vote and raise money for your favorite dancers.
Here all the event info that you'll need:
The event starts at 6 pm Saturday Night at the Ethan Allen Hotel in Danbury.
Tickets include a dinner buffet which starts at 6:15 pm.
Advance tickets only. Tickets are on sale until March 29.
Tickets also include the after party immediately following the dance competition.
Take a look at one of the top couples from last year's Dancing With Our Stars event, courtesy of Nissan City: