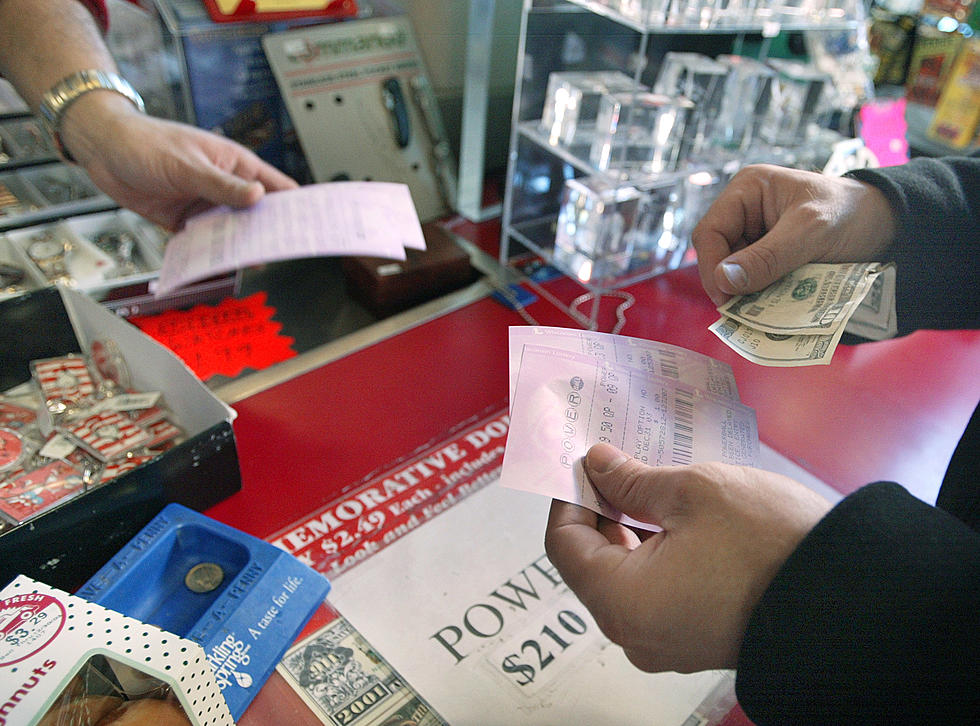 Danbury's Lucky Lottery Streak Continues With a $75,000 Winner
(Photo by Tim Boyle/Getty Images)
You know what they say, "you have to be in it to win it," and that's just what happened Wednesday to a Danbury Man who hit big in the Connecticut Lottery's Keno game.
It seems so easy. Just fill out your numbers, choose your wager, choose how many games you want to play, then get ready to cash in.
For Gilmar Campos of Danbury, it actually was that easy. He stopped into the Gulf Mart on South Street in Danbury, made his picks, and wound up winning $75,000 dollars.
Towards the end of 2019, Danbury was becoming the "hot spot" for lottery winners. Since the beginning of November of 2019, the CT Lottery reports that there have been at least four big money lottery winners.
It all started with William McLaughlin of Danbury, who purchased a $1 Lotto ticket at the Stop & Shop on Lake Avenue Extension. His six-number match was worth $25.8 million, which was the third-largest Lotto jackpot in the state's history.
Then there's Francisco Contreras, a Danbury resident, who won $75,000 on a scratch off ticket he picked up at Danbury Citgo.
The winners list also includes Bernard Barabas Sr. of Danbury, who hit for $10,000 on a ticket he bought at the Shell station on Lake Avenue, and Rafael Melendez of Danbury who bagged $15,000 on a ticket he picked up at Express Fuel and Food Mart on Lake Avenue, and Justin Greaves, who stopped into Wheels on Tamarack Avenue and wound up winning $30,000.
Even residents from New York State were crossing the border to take advantage of the hot streak coming from Danbury, Elder Flores Cerrano from Brewster, who purchased his ticket at the Getty station on White Street in Danbury picked up a cool $50,000.
So now it looks like the lucky streak in Danbury is continuing into 2020 with this latest $75,000 dollar win.
Enter your number to get our free mobile app