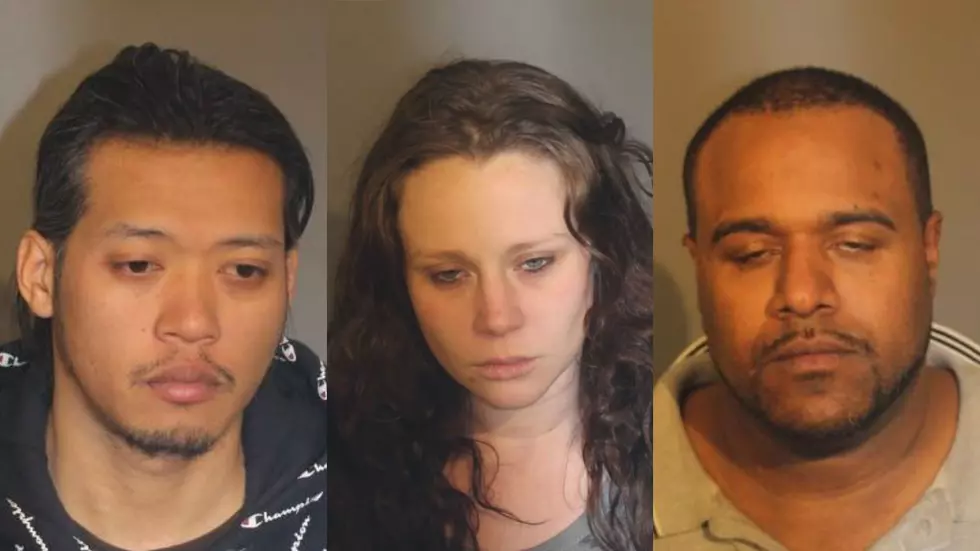 Danbury Police: 3 Arrested Following Home Invasion With Knife
Danbury PD
Three Connecticut residents have been arrested in connection with a home invasion that occurred in Danbury.
According to a press release from the Danbury Police Department, officers responded to the report of a home invasion at a local apartment on Monday, October 22, 2018. Police say the victims were getting ready to go to work at around 5:00 AM that day, when they heard a knock at the door and were reportedly confronted by two males and a female.
The report says that with one of the suspects carrying a large kitchen knife, the trio allegedly forced their way into the apartment and stole about $1,200 before taking off with the loot.
One of the apartment's occupants apparently recognized the female invader, which led police to identify all three suspects, subsequently arresting all three.
34-year-old Rowan "Krim" Kolamneo of Danbury, 34-year-old Orlando "O" Cruz of New Haven and 27-year-old Alexis "Koala" Brown of Niantic were all arrested and charged with home invasion, larceny and conspiracy.