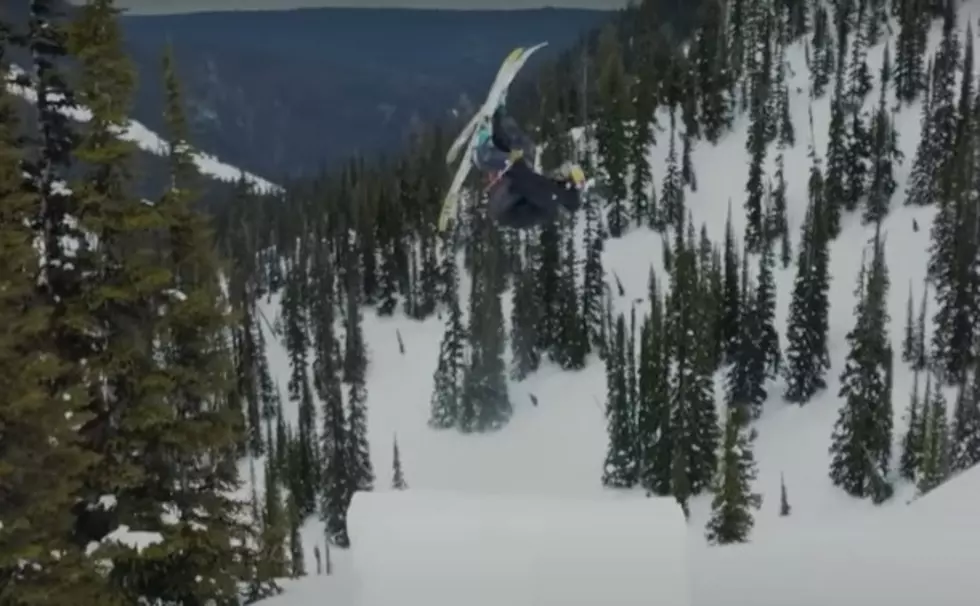 Danbury Palace Theatre Celebrates 30 Years of Shred With Award Winning Ski Film
Youtube/Anywhere from Here
Matchstick Productions is celebrating 30 years of producing adventure sports documentaries with the release of their new movie "Anywhere from Here."
The film features legendary skiers like: Sam Kuch, Tonje Kvivik, Eric Hjorleifson, Markus Eder and Emily Childs, to name of few. The footage was shot on location in places like Alaska, British Columbia, Colorado and Oregon and it's won a massive array from awards.
The film's description reads:
"Matchstick Productions 2022 ski film explores this world of opportunities through the eyes of a 12 year-old freestyle phenomenon. Through his voice, the audience hears the skiing aspirations of such a 12 year-old, a kid who just wants to play and doesn't have to ponder real life quite yet."
The movie will be presented as a special screening at the Danbury Palace Theatre this Saturday (11/26/22) at 8 pm. The event is sponsored by the Danbury Ski Club and tickets are on sale on the DPT website.
I used to be heavy into skiing when I was young, A few horrible knee injuries later, I had to give up on the sport that I loved. Even when I was skiing, it probably would not have occurred to me, to check out a skiing movie until I stumbled onto the trailer above.
When you see slow-motion aerial shots like that, you feel like you're there in your belly. People say movies move them all the time but that moved me in my belly.
If you want to hear more about local events or read about Danbury and surrounding towns, check out the I-95 Morning Show. Check out the Ethan, Lou & Large Dave Morning Show, weekday mornings (6-10 am) on I-95 (95.1 FM), stream the show on the I-95 Rock Mobile app and listen on-demand to the Ethan, Lou and Large Dave Podcast on Apple, Spotify or wherever you get your podcasts.
7 Danbury Roads to Avoid if You're in a Rush
The truth is, there are few roads that you can travel in Danbury when you're in a rush. If you find yourself rushing, you'll end up being late. Here are 7 Danbury Roads to Avoid if You're in a Rush.
Warning: this list will leave you feeling hopeless.
CT Governor Ned Lamont Made a Surprise Visit to Danbury Yesterday
Hey look, it's the Governor of the great State of CT, walking our Danbury Streets. Yes, the Governor was in town yesterday to meet with Danbury residents and business owners. I was invited but not able to attend. I asked Former Danbury City Councilman and Former Mayoral candidate Roberto Alves if he'd share some photos and he agrees. Alves took it a step further and provided me with an outline of how the day went. I wanted to know why the Governor was there? Who was in attendance? Did the Gov seem accessible to our residents? Alves answered all those questions, his answers are below in quotations.